Travelers are all too familiar with leaving behind half-used hotel shampoos and soaps after a hotel stay. Ever wonder "what happens to the reduced bar of soap and unused portion of shampoo at a hotel when a guest is done using it?" Do they go anywhere beside the trash? Could some good come from the leftover hotel soaps?
Clean the World (CTW), a non-profit, charitable organization founded in March 2009, has come up with a savvy social responsibility solution to left-over hotel toiletries. Its operating model is all about sustainability and charity – eliminating waste, providing a hygienic product for developing nations, and providing work for the homeless. CTW recycles soap, shampoo and lotion discarded by hotels, and distributes the recycled products worldwide to people who need it to prevent the spread of disease and death. Clean the World has come up with a plan to reuse the nearly one million left over soap and shampoos that end up in landfills. By using a steam process, these barely used soaps are sterilized and repackaged for new use. The process takes place in Orlando Florida, providing homeless men on the streets with full time jobs.
So where does all of the soap go? To those in need. Up to 100,000 bars of soap at a time are dispersed to villages through out Haiti and homeless shelters here in the United States. Every year 3.5 million children die from acute respiratory and diarrheal disease. These complications can be easily prevented with access to soap and an education about how important it is to wash your hands.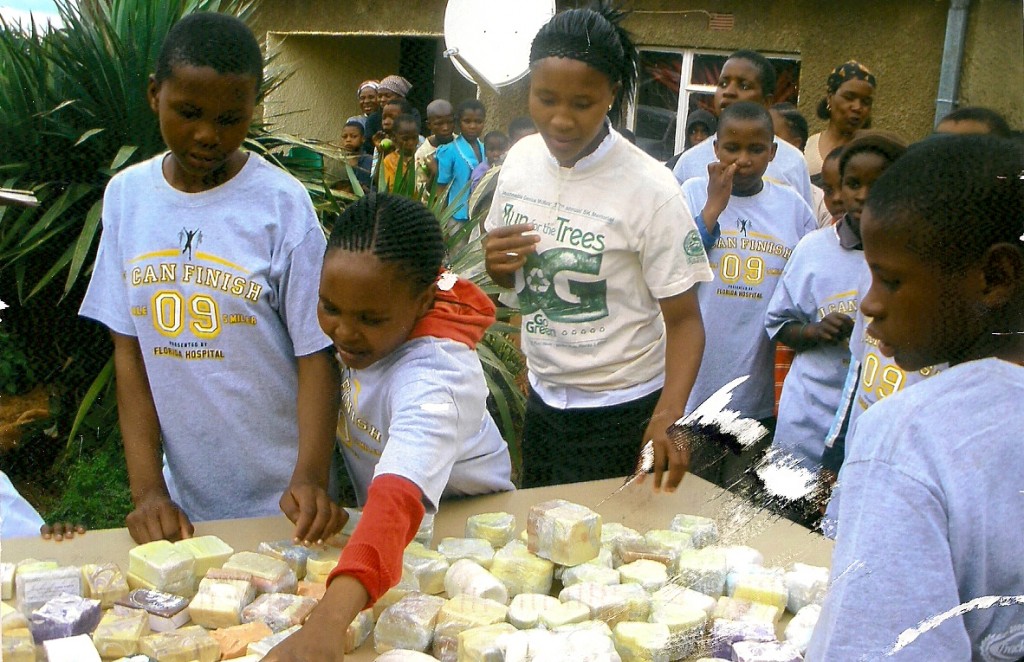 Clean the World has partnered with over 100 hotels including RockResorts International, selected Sheraton, Holiday Inn, Marriott and other hotels in the Florida area. Individuals are also encouraged to drop off or mail any left over soap products to Central Care Mission, 4027 Lennox Blvd. Orlando, FL 32811. More information can be found on the Clean the Worlds website at www.cleantheworld.org.
photo courtesy of clean the world