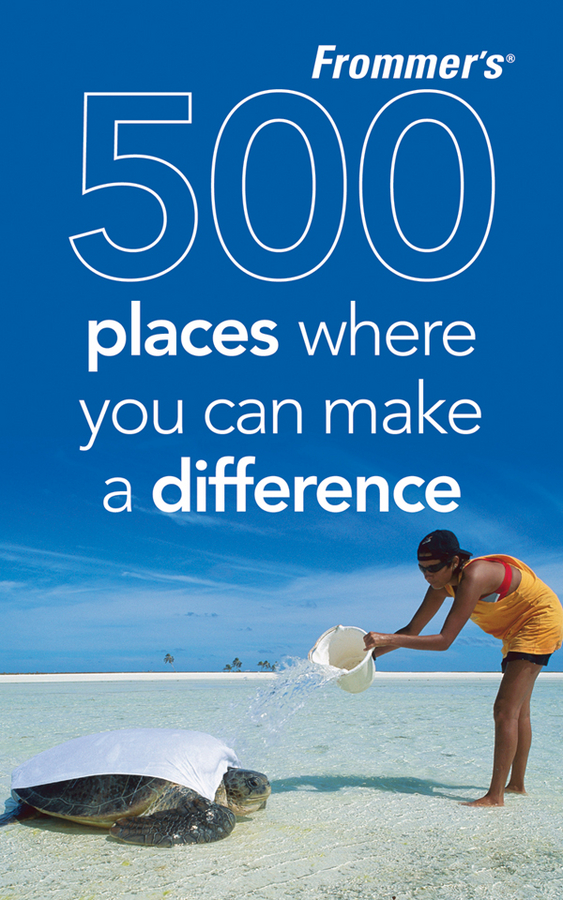 Your shelf of volunteer travel books is about to expand by one: Frommer's 500 Places Where You Can Make a Difference. The author, Andrew Mersmann, is the Editor-in-Chief of Passport Magazine. A recognized travel publisher like Frommer's coming out with its own guide on giving back vacations validates the growing interest in this sector among travelers. While we have not reviewed the book yet, it seems this book probably offers the most extensive listing of voluntourism opportunities around the world of any books currently in the market.
It is described to include a wide range of possibilities for a volunteer vacation, most of which can be done in a one or two-week span. The book also includes opportunities that fit into an afternoon wherever you are already planning to spend your vacation. Some of the ideas include:
Greening & cleaning: Help survey a shade-grown coffee crop in San Luis, Costa Rica
Going with the flow: Restore clean water sources in Port-de-Paix, Haiti
Surveying wildlife: Swim with sharks (!) in Monterey, California
Using your specialized skills: Teach computer skills to tsunami survivors in Wadduwa, Sri Lanka.

Care for baby elephants in Sri Lanka
We hope to get our hands on the book shortly and let you know what we think. If anyone already has read through the book, let us know what you think.