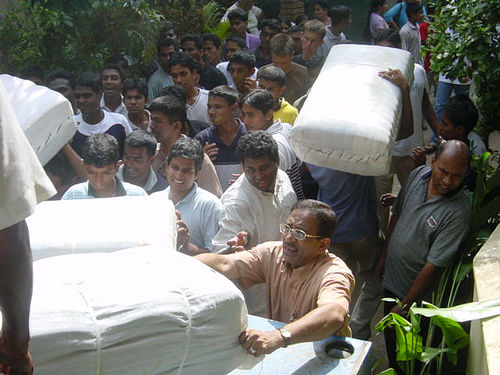 One exciting news expected to come out of the upcoming UN Climate Change conference in Copenhagen December 7-18 is the launch of Hope Plus, seen as a global online Peace Corps or a global "eBay for caring." This is a global, multilingual web portal that allows people interested in social change projects to meet online, share ideas and resources and start planning projects such as helping disaster victims, building schools, campaigning for clean water. It will run independent of any government. The project, backed by Obama and Gates, is led by Phil Noble, founder of PoliticsOnline and internet adviser to Obama's Presidential campaign.
"It will be a user-generated site, in terms of content and the site's development. Most NGOs are still quite web 1.0 – we want to apply the web 2.0 technology that Obama used so effectively to the whole helping world," said Noble, "One advantage it might bring for people already working in the developing world for major charities and NGOs might be a chance to launch new projects without having to go through the bureaucratic processes of formal decision-making within their organizations."
We are interested to see how well this model will work. What do you think?
photo by sarvodaya.org