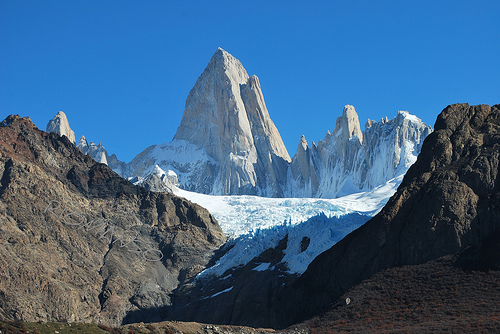 Once again, Sustainable Travel International (STI) is running its Green Travel Auction. The auction will run until October 30. This is your chance to get some fabulous eco-adventures, green hotel stays, and incredible tours at a fraction of the retail price and support a great cause at the same time! There are 43 travel items being auctioned with low opening bids. Here are some great deals to be had:
3-night stay and community project tour in Cambodia $220
Spend three night at Journeys Within B&B in Siem Reap, Cambodia and enjoy a Project Tour with Brandon Ross, founder of Journeys Within Our Community, a non-profit organization working in health, education and economic empowerment!
4-day/3 Night All-inclusive Stay for 2 in the Exclusive Inkaterra Reserve in Peru $700
Climb the banks of the meandering Madre de Dios river, and enter another world. Wake to a symphony of tropical birdsong; end your days by lantern light, falling asleep to the gentle night noise of the Amazon rainforest. Exotic, yet accessible, Reserva Amazonica Lodge is situated in a private reserve, surrounded by a vast jungle canopy.
5-night/6-day Kayak Trip for Two in Spectacular Patagonia, Chile $1,500
Pumalin Park in northern Patagonia is truly pristine! It offers spectacular views of steep mountains rising from the beautiful and bountiful Chilean fjords. The park is home to dolphins, cormorants, penguins, sea lions, ancient alerce trees, and local sustainable enterprises. This intimate experience introduces the Pumalin project and supports a deep understanding of the importance of restoring and preserving native habitats. Kayakers are supported by a motorized boat for safety and convenience so they can fully immerse themselves in the outstanding beauty and solitude of this isolated park.
Explore the Rainforest at the Adventure Center & Spa in Belize $300
Enjoy the jungle of Belize for two people while staying at The Lodge at Chaa Creek for 2-nights. This package also includes entry into the 365-acre Rainforest Reserve, Guided tours of the Natural History Centre and Butterfly Farm, Access to our Ruta Maya Trail System, Canoeing, Early Morning Bird Walk with one of our Naturalist Guides, and a guided interpretive tour of the Rainforest Medicine Trail at Ixchel Farm!
All proceeds will go to support STI's mission to promote responsible travel and ecotourism.
photo by riomanso