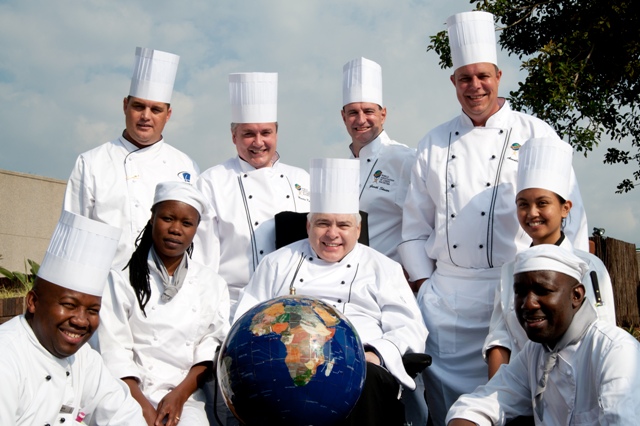 The plight of starving children in South Africa is not going unnoticed. About 250 chefs from 44 countries have gathered in South Africa, along with 700 local chefs, to volunteer their time and expertise to a huge fundraising drive — the ten-day Bidvest World Chefs Tours Against Hunger.
There will be various food festivals and demos at venues throughout the country.
The public is invited to participate in these initiatives and in the process also raise funds to feed thousands of children. Charities benefiting from this fundraiser are Akani Diepsloot Foundation, African Children's Feeding Scheme (ACFS) and Meals on Wheels Community Services.
Proceeds "will not be distributed in the form of monetary donations to charities but will be used to develop feeding schemes for the beneficiary charities and to buy the food needed to sustain those feeding plans for as long as possible."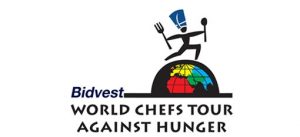 "Our objective, through Bidvest's support and the fundraising initiatives of the Tour, is to ensure that we can sustainably feed children over the next five year. It costs R10 a day to feed a child, and with R5 million we can feed 300 children every day for five years."
"The Mother City is known for its superb cuisine and talented chefs and yet there are still many who do not eat even the most basic of daily meals. This event encourages us all to play our part in the fight against hunger and we ask that the public combine their love of cuisine with an open heart to giving, by participating in this event," says Mariëtte du Toit-Helmbold, CEO of Cape Town Tourism.
Phindile Hlalele of ACFS says, "The Tour will address one of the biggest challenges faced by South Africans every day, that of hunger. Hunger is affecting the growth of our children, their health and even their learning ability. Funds from this Tour bring us hope of getting the much needed funds we require to improve the quality of the lives of the less fortunate communities. It will allow us to provide assistance in the form of feeding the malnourished children, orphans, HIV/AIDS infected, children heading families and children from the poverty stricken families. Children who would otherwise go to bed without any food."