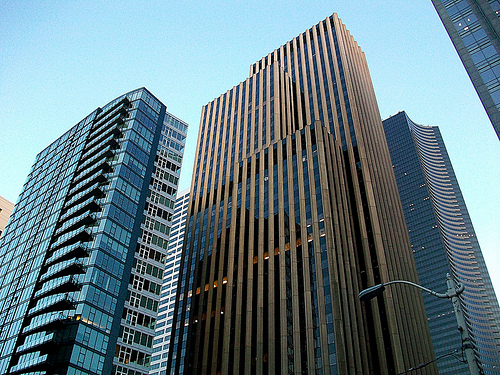 Volunteer tourism or "voluntourism", which has been increasingly popular among leisure travelers, is extending its reach into the workplace. Some folks are taking sabbaticals from their jobs to be philanthropic volunteers. Some companies not only permit employees to take sabbaticals, they are putting programs in place to encourage employees to be involved in charity travel. Both companies and employees see charity travel as a win win situation.
Multinational companies, such as India's Infosys Technologies and global accounting firm PricewaterhouseCoopers, view charity travel as an opportunity to give employees work experience in an emerging market, and serves as a kind of executive-training program. For employees, it satisfies the desire for change, challenge, meaning, and to give something back.
Infosys, which over 105,000 employees, started a program about 18 months ago to help employees do short-term volunteer in India with nonprofit organizations or government agencies in fields such as education, agriculture and water sanitation. The goal is to expose its engineers, who often come from relatively privileged backgrounds, to other economic situations in the country.
Earlier this year, PricewaterhouseCoopers Asia teamed up with Volans, a company that matches corporate volunteers with social ventures in need of business skills. Five senior executives from the firm spent two-and-a-half weeks helping Hagar International, a hybrid social-entrepreneurial venture that employs disadvantaged women at its clothing factory in Cambodia. "It's part of the development of our senior people," says Grace Thomas, who is director of responsible leadership development at PricewaterhouseCoopers. These participants return and are expected to share their experiences with other managers at the firm. These Volans programs are designed and priced comparable to executive-training programs. For a recipient company such as Hagar, they get professional advisory and consulting with taxation issues and operation reviews — ultimately helping the factory workers — which they would otherwise not be able to afford, for free.
CDC Development Solutions, an organization that places volunteers with business skills as advisers to projects in developing countries, has seen the number of applicants more than doubled this year from last, according to Kate Ahern, the director of business development. Recently, they advertised a six-month volunteer assignment in Cambodia requiring an M.B.A. degree and got 115 applications.
What is fueling this trend toward volunteering among career folks and newly minted MBAs? Ms. Ahern sees two contributing factors: (1) increased focus by business schools and companies on social responsibility; and (2) the belief that today's employees need to know how to operate in an emerging market. Given this backdrop, many recent MBAs think the experience will make them more marketable.
There may be trade-offs for companies endorsing employee charity travel. Companies may bear some risks for sending employees out in hopes that they will bring back value-added perspectives and experiences to their businesses. It may be a challenge to reintegrate a volunteer back into the workforce especially if the employee volunteers for more than a year. Also, there's a possibility that the company may lose the employee to charity work entirely if the employee volunteer becomes so enamored by his/her charitable work. For a company, does the benefits outweigh the risks?
[Wall Street Journal]
photo by jordanmac101