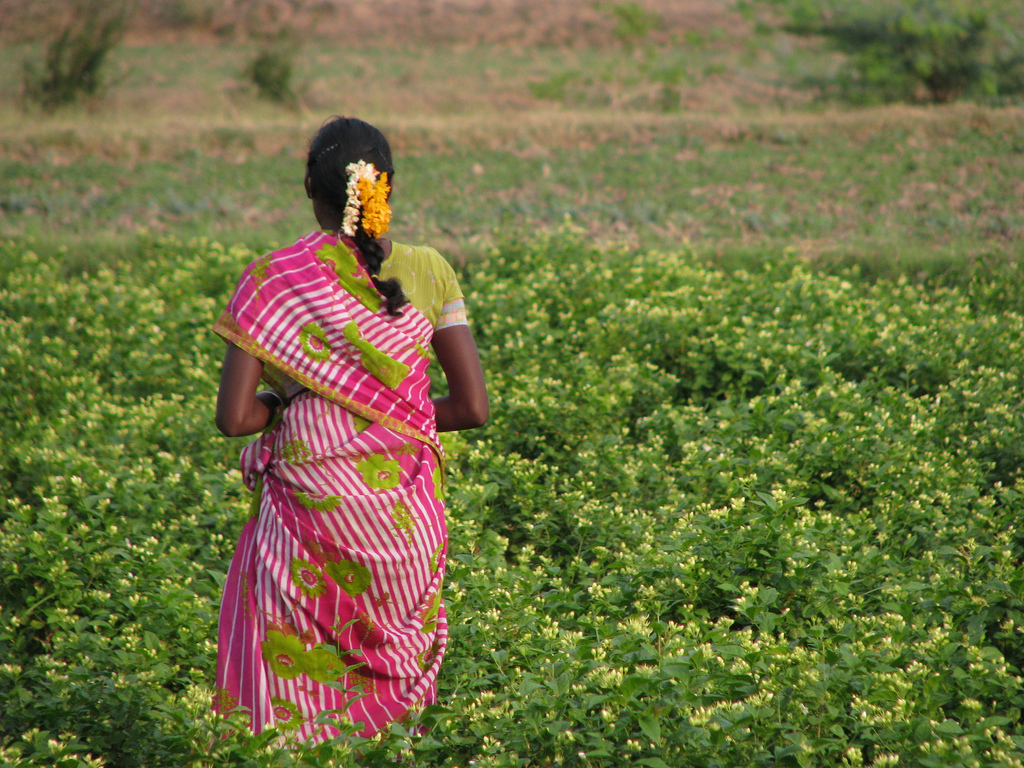 What does travel philanthropy and microfinance have in common?
Both can impact almost all areas of development — poverty, women's empowerment, children, education, literacy, environment, health, etc.
As we mentioned in Part I, travel philanthropy is simply connecting people to places that's done in a way that supports and empowers local destinations and communities. Microfinance serves as a powerful tool of travel philanthropy. Microfinance ties the giving to a destination to provide systemic change in a locale. With a little help, people are able to feed, educate, and care for their families and communities become transformed.
Many countries in the developing world are home to some of the poorest people, but you'll also find many efforts to help people help themselves. Families in these countries are not unlike us. They have dreams of creating a better future for their children and given a chance, families will do anything to have that opportunity. Microfinance puts money into the hands of some of the world's poorest people. Millions of people who would never have access to bank loans can now get small loans to start their own businesses. The loans have to be repaid with interest, but remarkably, the repayment rate is extremely high, more than 95%.

According to philanthropy consulting firm, Adventures in Giving, "More than 90% of these people (borrowers) are women because they invest their earnings in their families. The businesses they operate are tiny–selling grain in the market, making clothes, fattening a goat, selling fruit, baking bread and hundreds of other enterprises. But thousands have now built their lives to a level where they have been able to improve family health, feed their children and send them to school, in many cases on to college. With the loans comes social development–training in disease prevention, literacy and a self-respect and independence that millions have never before experienced."
Adventures in Giving provides some great examples of the impact microfinance can have around the world.


Poverty

: creates the possibility of a living wage and its advantages. It teaches banking and business skills and provides financial services to the poor.

Health and HIV/AIDS

: women and their daughters do not have to resort to prostitution to feed their families. Families learn safe health practices. Empowered women can demand that their husbands use condoms. (Men who work in the cities for months often bring AIDS home.) Even AIDS victims use microcredit as long as they are able to work to bring money into their families.

Illiteracy

: thousands of borrowers learn to read and can afford to send their children to school, especially the girls, attend school. 65 million girls in Africa are not in school.

Swelling Slums

: enable families to make a living on the land rather than seeking work in cities and ending up in slums.75% of the farmers in Africa are women.

Environmental Degradation

: teach sustainable land practices, preserve trees that would have been lost to firewood or sale

and encourage water conservation.

Violence and Trafficking

: women and girls are less available and vulnerable to traffickers. Men are less likely to beat wives who are contributing to family finances.

See the entire list on their website.
Microfinance provides the traveler the opportunity to engage with a destination before arriving there or after returning home from a trip. It is also a great way for someone to impact a community far away without having to go there. Best of all, it's working sustainably to make the world a better place for everyone. Microfinance is a great way to connect people to places and traveling is not always required!
In Part III, we explore ways to connect with community projects and providers in travel philanthropy.

Post by Charlotte Cummings
photo: india development – jasmine cultivation by mckaysavage