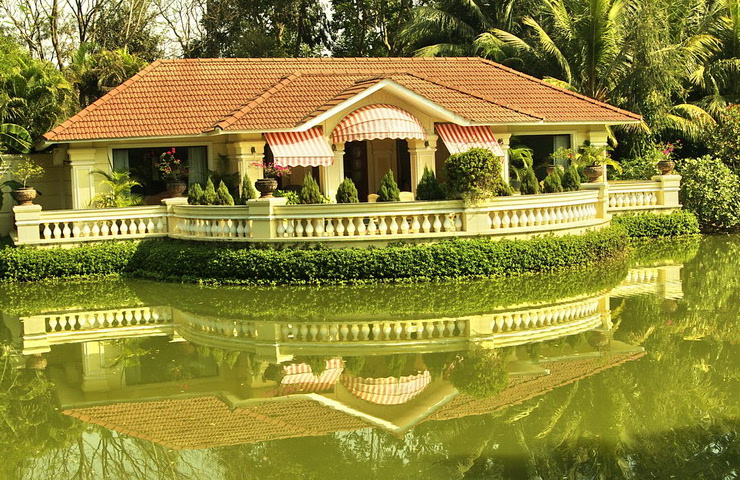 Luxury voluntourism is a higher-end travel experience organized by a luxury travel operator or a hotelier that includes some time dedicated to voluntary service in a destination. For most luxury voluntourism, the trip itineraries have a greater tourism focus with a shorter time dedicated to voluntary service.
Luxury voluntourism is on the rise. Conde Nast Traveler magazine and the Ritz Carlton through its "Give Back Getaways" program are key luxury travel influencers that have pushed luxury voluntourism to the forefront giving it coverage and credibility. Conde Nast Traveler has dedicated an entire section of its May issues to voluntourism and launched the World Savers Congress three years ago to bring greater awareness to responsible travel. In October, Abercrombie & Kent announced it will bring voluntourism to a luxury level with the launch of its new Abercrombie & Kent Philanthropy website (www.akphilanthropy.org) that allows travelers to get involved with more than 50 voluntourism projects worldwide.
The influx of luxury players into voluntourism has stirred some debate. How do you successfully reconcile giving back while charging high prices? How much is being accomplished by these vacationers given their short time volunteering? Is this type of travel just making the well-to-do travelers feel good about themselves because they have "helped" the poor? "Do they need to stay in comfortable resorts to do so? There is an irony in this juxtaposition, especially in developing countries," says Nancy Gard McGehee, an associate professor at Virginia Tech's Department of Hospitality and Tourism Management.
On the other hand, McGehee suggests that good work is good work. "If this type of experience exposes high-end travelers to volunteer tourism when they otherwise might not have done anything," she says, "then there is great value in these kinds of experiences." Furthermore, the vetting process by these luxury operators for the causes that their clients will participate will likely be intense because their clients' expectations are so high. According to David Clemmons, "This may result in some extremely unique opportunities, inspired by personal connections and relationships of employees and executives (the "internal-trust factor") with local grassroots organizations, or a proliferation of projects with the "tried and true" NGOs – those with recognizable brands and strong reputations in the market."
One big underlying question IS does everyone who want to volunteer while traveling have to look the same, live the same way, and put in a prescribed amount of time to have a positive impact?
Whether you are for or against it, luxury voluntourism is here to stay as there is an inherent shift in our culture toward authencity, experience, direct connection, and giving back. People want to see first-hand how their money is being deployed and combined that with a heightened consumer social consciousness, these are the drivers behind the continued growth of volunteer tourism in the luxury market. But the debate will go on which is not necessarily a bad thing if it serves as a form of self-monitoring.
So what would be a healthy debate in luxury voluntourism for everyone involved — luxury travelers and operators?
photo by shayan