With the new year, many of us are making plans to see places — new, undiscovered and authentic destinations. We've compiled recommendations from Lonely Planet, Rough Guides, and BootsnAll of places that are sure to wow travelers.
1. Albania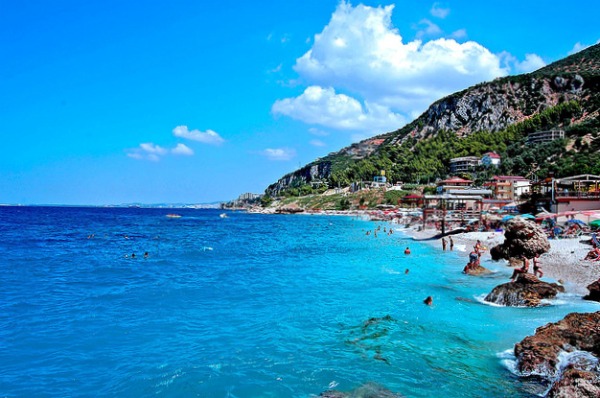 Listed on Lonely Planet and BootsnAll as a top destination for 2011. "This tiny, often misunderstood Balkan state is located across the Adriatic Sea from Italy, directly above Greece. The mountainous country is filled with pristine rivers and sparkling mountain springs, bustling cities and charming towns, and its rocky coastline stretches hundreds of kilometers along both the Adriatic and Ionian Seas, providing stunning beaches that rival those of its better-known neighbors like Greece, Italy, and Croatia," according to BootsnAll.
The country remains a bargain to visitors and offer even the tightest budget travelers the opportunity to travel well.
"Albania is a country with vibrant cities, Roman ruins, gorgeous beaches, cheap food and beer, and – particuarly appealing to indie travelers for whom personal interaction is a primary reason for traveling – a population that is eager to welcome visitors and show off their country." Albania won't be off the beaten track for much longer.
2. Algeria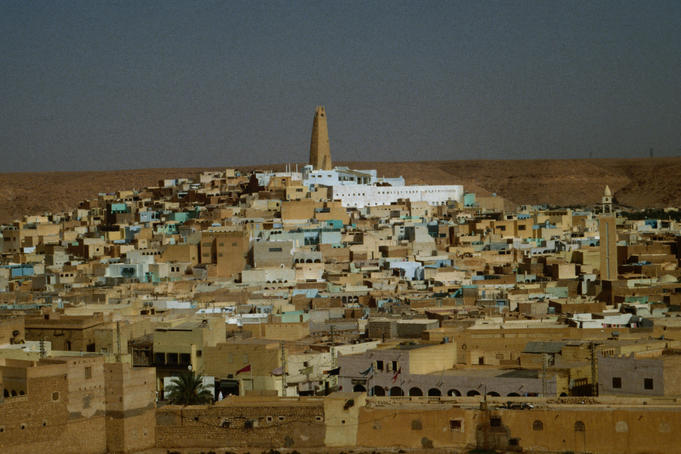 While the Mediterranean is often associated with expensive European vacations, one forgets that the Mediterranean also borders the northern edge of Africa, and Algeria is the largest country on the Mediterranean Sea.
While Algeria conjures up images of unrest and remains on the U.S. State Department's list of travel warnings today, "it's been a far safer country to travel in since roughly 2003. This is a country that definitely fits the bill in terms of being a place that's difficult to travel in as an outsider, but the intrepid traveler will appreciate how budget-friendly Algeria is – especially for a country with so much to offer," notes BootsnAll.
"There are a few UNESCO World Heritage Sites in Algeria (including Roman and even Phoenician ruins at Tipasa, Djémila, and Timgad), some French colonial architecture in Algiers and other cities along the coast, and the vast southern portion of the country that's part of the Sahara desert. Algeria is a country where you can enjoy a Mediterranean holiday (albeit a different one than you'd get in Spain or France, of course) and a day later set off on a trek into the Sahara."
3. Bosnia and Herzegovina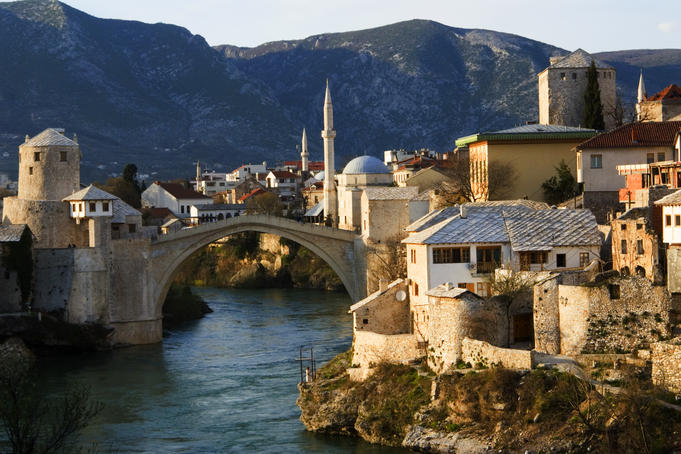 Croatia is no longer "undiscovered" but if you are still looking for "off the beaten path", then Bosnia and Herzegovina may be your destination.
Bosnia and Herzegovina may still feel the like a country that has "risen gloriously from the crumbles," but it'll "revolutionize the way you see your impact as a tourist and make you proud you braved the indie travel path."
The country is fairly easy to navigate as a traveler, is affordable, and "curved amorously with mountainous landscapes." You can still talk to people and learn the local history readily — a paradise for independent travelers.
4. Cape Verde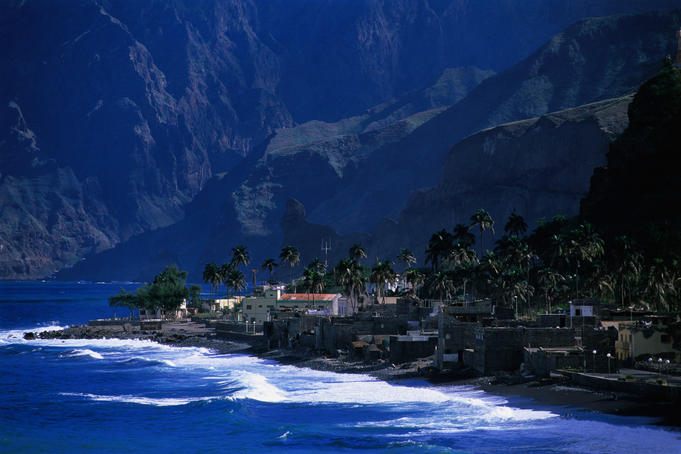 Lonely Planet writes, "Cape Verdeans might have known about the wider world forever, but it seems that the wider world is only just opening its eyes to Cape Verde. On the surface this is hardly a surprise; the country appears to be nothing but a blink-and-you'll-miss-it dot of dust floating off the coast of Africa, but the islands have recently started catching sideways glances from European winter-sun tourists. This growing international interest is bringing enormous changes to an archipelago that looks and feels as if it were born from a Caribbean mother and an African father. But what is it that these tourists come for? When someone first mentioned trying to attract foreign visitors to their 'dot of dust' most Cape Verdeans must have laughingly thought 'What can we offer a tourist here?'. The answer turned out to be quite a lot. Soaring mountains terraced in greens, a volcano with its head in the clouds, world-class watersports and sizzling, saucy festivals – but it was the sun that clinched the deal. With almost more days of sunshine than there are days in the year and with soft sandy beaches to boot, someone only had to say the words 'winter sun' and the islands were being marketed as the 'New Canary Islands'."
5. Bulgaria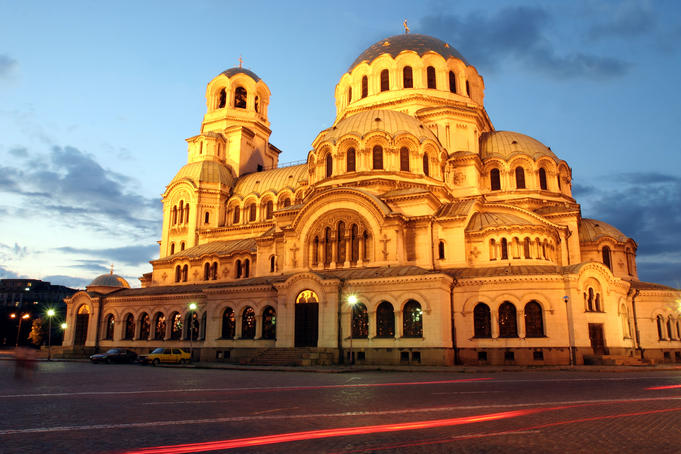 Bulgaria has its highlights like snow-capped peaks and great-value ski fields, golden-sand beaches and ancient Black Sea port towns. Bulgaria gets lost among its more famous neighbors, sometimes "like the odd guy out in this corner of Europe. But things are changing. Now proudly part of the 21st-century EU, Bulgaria has enjoyed more attention – and self confidence. Its ski slopes are de facto destinations for Europeans looking for cheaper alternatives, empty patches of lovely Black Sea beaches can still be found, and its quietly brilliant wine industry is flourishing."
6. Vanuatu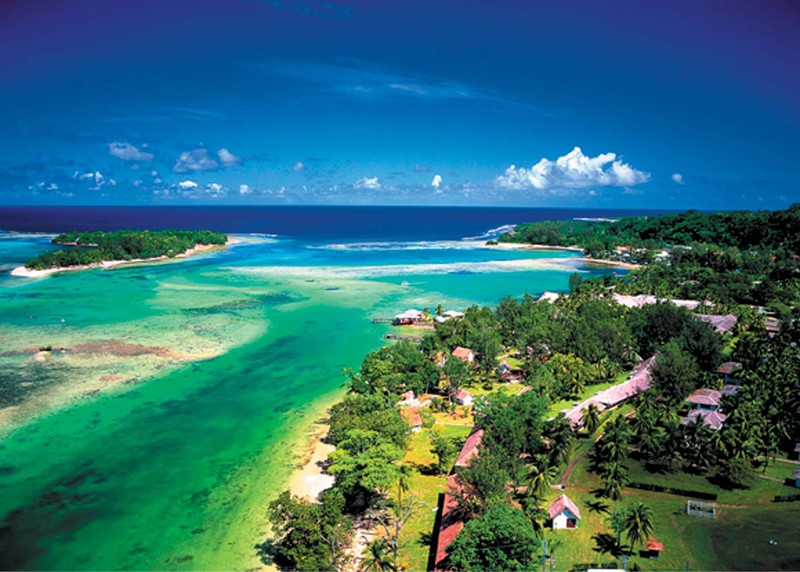 For those in search of authentic experiences, Vanuatu is hard to beat, according to Lonely Planet. "From mighty mountains and thunderous waterfalls to remote villages, from huge lagoons to tropical islets, there's so much on offer, far from the crowds. Don't expect ritzy resorts and Cancun-style nightlife; with a good choice of family-run guesthouses in traditional villages and a smattering of comfortable, romantic hideaways, it's tailor-made for ecotourists." With 83 islands, there are so much choices!
7. Galle, Sri Lanka
Rough Guides writes that "a new airport is due to open in Matara, in the south of Sri Lanka, towards the end of 2011; making the seaside village of Galle far more easily accessible. Now recovered from the 2004 tsunami, it's a perfect time to visit this reincarnated area of Sri Lanka with its beautiful beaches, boutique hotels and chic guesthouses. Plus, 2011 has been designated Visit Sri Lanka Year, so there'll be even more reasons to take a trip to the jewel of the Indian Ocean."
8. Dunedin, New Zealand
"New Zealand's most southern city, it's the perfect base for adventure enthusiasts – within easy access of adrenalin-fuelled Queenstown and the wildlife of the Otago Peninsula. Plus, in the autumn the spotlight will be shined on Dunedin as it's a host city of the 2011 Rugby World Cup. Often overlooked in favor of better-known destinations, 2011 is the year that Dunedin shines," according to Rough Guides.
9. Mumbai, India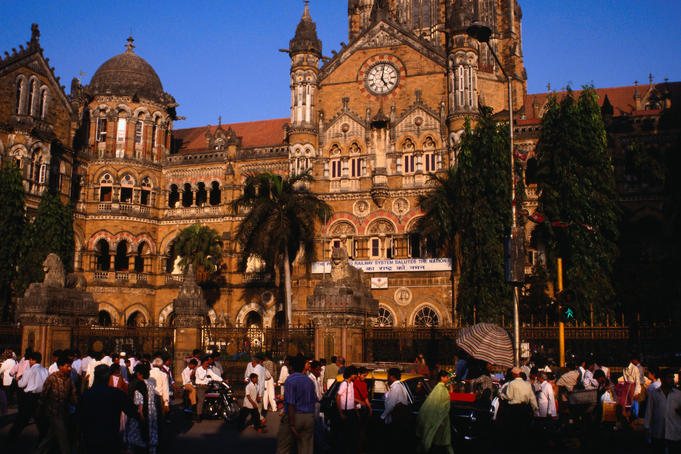 "Made famous in Danny Boyle's epic Slumdog Millionaire and fully recovered from the 2008 attacks, this most vibrant of Indian cities offers visitors a real taste of India, with grand colonial buildings, ancient bazaars and enormous temples. The Mumbai contemporary art scene welcomed some exciting additions in 2010, so 2011 is the year to discover the up-and-coming Colaba Art District's galleries BMB, Volte, Project 88 and Maskara."
10. Orkney, Scotland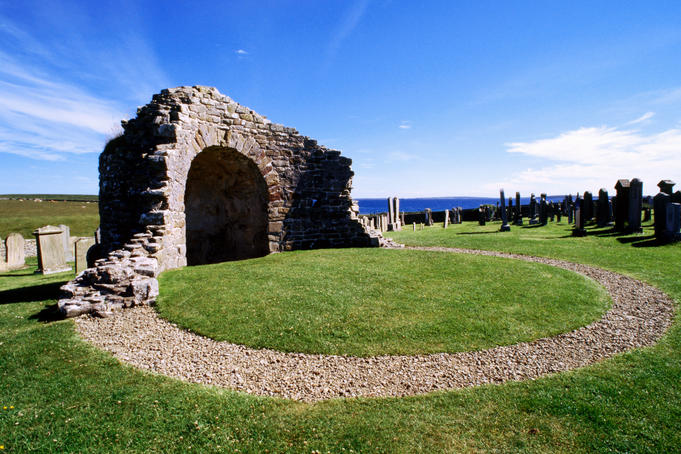 Rough Guides describes "the magical archipelago of Orkney is another hot tip for 2011. The second largest Island, Hoy, presents a superbly dramatic landscape, with some of the highest sea cliffs in the country. And there are suggestions that 2011 could the last chance to tackle the famous Old Man of Hoy climbing challenge, as it's tipped that this 450ft pillar of sandstone will collapse soon."
photo credits: godo-godaj, lonely planet, paularps, sarah m stewart