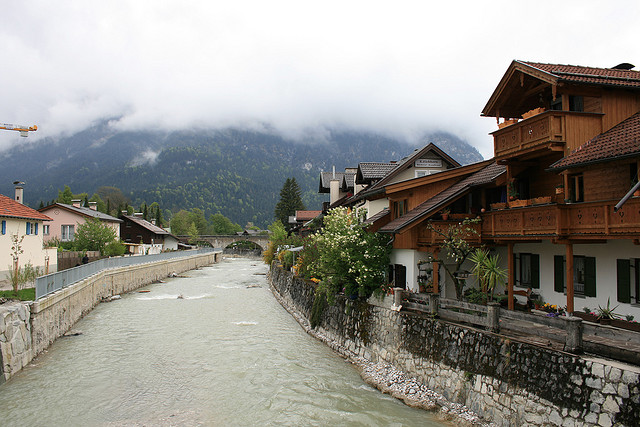 Interested in seeing some new destinations? TripAdvisor's Travels' Choice features emerging destinations for 2010. Here are our favorite 7 picks that you'll want to check out.
1. Garmisch-Partenkirchen, Germany
For the skier – it's super cool to ski in Garmisch. South of Garmisch-Partenkirchen on the Austrian border lies Germany's highest mountain, Zugspitze, rising nearly 10,000 feet and offering gorgeous glacier-top skiing. With almost 75 miles of downhill runs of all difficulty levels, Zugspitze also has 68 miles of cross-country trails, a terrain park and Germany's first superpipe.
2. Dangriga, Belize
Love culture, not crowds? Leave the bustle of Belize City for quieter Dangriga, at the end of the Hummingbird Highway. The town is great for exploring the Stann Creek district: visit the Maya Center and the world's first jaguar preserve, explore the beach and try snorkeling at the reef a few miles out.
3. Rosario, Argentina
This urban waterworld is a fast-growing city tucked into a bend of the Parana River about 186 miles northwest of Buenos Aires. Slip into a kayak or take a cruise for the best river views, or hit the bustling city center. A national monument on the riverbank honors the city's historic role as the site where the Argentine flag was first flown.
4. Reggio di Calabria, Italy
Don't think of this town as just a pass through on your way to Sicily. Explore Reggio di Calabria. The Lungomare road is a spectacular seaside walk. And the Bronzi di Riace, ancient Greek bronze statues discovered in the early 1970s, are worth seeking out at the Museo Nazionale della Magna Grecia.
5. Aalborg, Denmark
If Aalborg were a house, the real estate agent would sell it as "loaded with potential." The 1,000-year-old city is Denmark's fourth largest, and boasts a Viking past, over 300 restaurants, top notch hotels, a casino, lively nightlife and great shopping. The zoo breeds rare Siberian Tigers, and the Waterland and Tivoliland make it a great place for families to visit. Aalborg isn't a hotspot for foreigners just yet, but watch the waterfront of this city continue to gentrify, and soon you'll see a lot more visitors.
6. Todos Santos, Mexico
Sitting at the point where the Sierra Laguna mountains meet the desert and the Pacific, Todos Santos is a piece of Baja you don't want to miss. Todos Santos is transitioning from a quiet, dusty Mexican seaside secret into the bustling destination of Cabo San Lucas, so you'll want to visit before the crowds are permanent.
7. Porto Cervo, Italy
Once an exclusive retreat for the crème de la crème of society, Porto Cervo is still one of the world's most luxurious resorts, but thanks to the 2004 opening of an airport in nearby Olbia, you don't have to own a megayacht to vacation here. This is definitely not a backpacker's destination. Port Cervo is filled with designer boutiques, luxury spas, fine restaurants and exclusive nightspots.

photo credit: paul-simpson.org