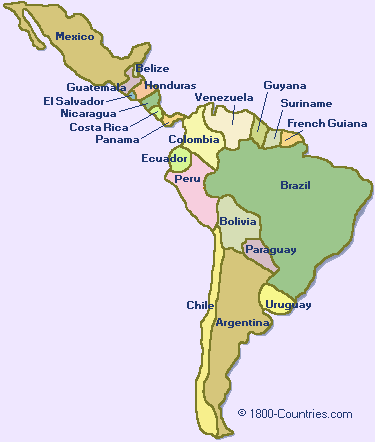 Latin America is a beautiful region with a lot to offer and has long enticed budget conscious travelers with its lower prices. Stretching from the Caribbean Sea to the coast of Cape Horn, Central and South America offer extreme variety — from forests filled with wildlife, long stretches of Caribbean beaches, red-hot volcanoes, Mayan ruins and stunning waterfalls, the biodiversity of the Amazon Rainforest to the peaks of the Chilean Andes, to the direst desert, to the ice fields of the Southern Patagonia Icecap.
Latin America has vibrant and varied national identities, proud cultural heritages (sometimes turbulent) and now some countries like Brazil and Nicaragua have emerged with thriving cultural scenes. It's also a good time to visit Rio de Janeiro, which is celebrating its 2016 Olympic bid win. Getting to Brazil is easier with over a dozen new flights this year from the U.S. Low-cost carriers have helped bring fares down in many Latin markets. No-frills Spirit Airlines now has routes to Costa Rica, Guatemala, Honduras and Nicaragua in Central America, and to Peru in South America. With winter approaching in the northern hemisphere, you may want to head south. Most Latin American countries are relatively warm year round, but Chile and the Andes region prove to be chilly at times.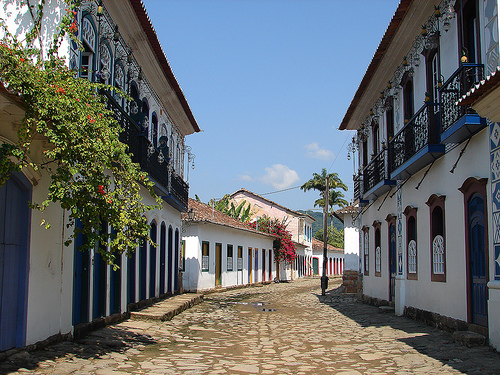 Meals are usually half the cost of those in Europe, hotels and other services are more affordable so you don't feel bad splurging a bit. Budget-friendly countries include Ecuador, Bolivia, Peru, and the more rural areas of Argentina and Uruguay. Paraguay is quite cheap. The more expensive countries include Chile, Easter Island, the Galapagos, French Guiana, the cities and beach resorts of Brazil, and coastal Uruguay in high season. Expect costs to average $50 to $100 a day in these areas. The places that attract fewer travelers are Colombia, Venezuela, and Guyana. In any country, big cities will cost more than rural areas and beach resorts will command a premium in high season. Currently, some of the best places for affordable luxury are Argentina and Mexico mainly because of the swine flu fear and the strong dollar versus the pesos.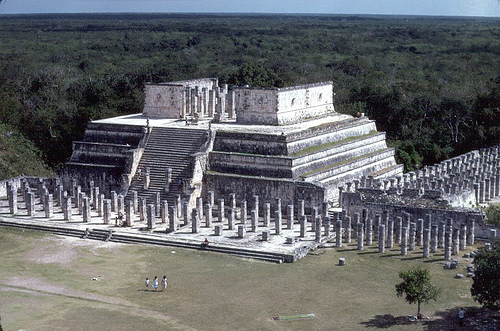 The America's amazing diversity will captivate anyone planning on volunteering in the region. With vibrant and diverse cultures and scores of welcoming locals, everyday life will thrill volunteers as much as the scenery and incredible variety of wildlife and plant life it is home to.
Latin America offers a wealth of volunteer opportunities with tons of low fee independent grassroot organizations that need volunteers in conservation, community service, and working with children. Our Global Directory, a curated guide to grassroot organizations and volunteer travel companies, can help you plan your travel whether you want to organize your own trip or use a full-service volunteer travel company. The organizations in our Directory offer short-term (4 weeks or less) opportunities which are ideal for travelers who want to add a service element to their vacations.
With many local organizations requiring only a small volunteer fee, budget-friendly volunteer travel is possible! Here are five organizations to volunteer in Latin America without breaking the bank:
Fundacion Arte del Mundo (Ecuador)
Arte del Mundo recognizes that to be human is to be imaginative and creative. Often, art is the only activity in one's life when there is no right or wrong answer. They work to provide arts and literacy programs to children and adults who do not have access to these experiences, primarily because of lack of resources and infrastructure. With the help of volunteers, they hope to develop more projects throughout their community. The foundation helps residents who have been affected by the Tungurahua volcano eruptions. Length of service ranges from one to two months depending on the program. There is no volunteering fee, but accomodations and WiFi are provided at low cost and volunteer pays for food. You must be over 23 years old with some Spanish ability based on the work you want to do.
Traveller Not Tourist (Peru)
Traveller Not Tourist provides volunteers the chance to help the children and the poor of Peru work towards a better life. Volunteers pay $60 to volunteer here, unless you only volunteer for a day. Those who volunteer for a day will work in the Flora Tristan School Building Project, and will work for less than a week there. The cost is $15 the first day and $10 for each day after that. Accommodations are usually in the local hostels or in the volunteer house. The other projects require 2 weeks. Volunteers must provide a reference and a photograph. They must also be able to speak some Spanish and have previous experience of volunteering. There is no requirement to donate any more than the $60 administrative charge.
Case de Los Angeles (Mexico)
Casa de los Angeles is a community of caring people who gather to nurture children, serving the needs of the less fortunate, treating each person with dignity and respect as they work to make a better life for themselves and the community as a whole. Volunteers can spend anywhere from a week to a year here. The Casa has grown to two centers since it opened and helps more than 83 families. The families are provided with medical care, summer camps, a food bank, and scholarships.
Casa Guatemala (Guatemala)
Casa Guatemala is a home for abused, abandoned, and orphaned children on the banks of Rio Dulce in Guatemala. Volunteers are needed to help teach and take care of the children. They receive all of their funds from volunteers and donations. Volunteers are asked to be ready for the living conditions of the jungle. Accommodations are VERY basic. The program costs $235 a week for food, transportation, and shelter. All volunteers must be at least 18 years of age.
DELPHIA (Bolivia)
DELPHIA is a foundation that supports indigenous communities develop their economic, cultural, and institutional capacities in order to be equitably included in local governments and civil society opportunities. The DELPHIA foundation has four types of opportunities for volunteers. Short term volunteers can stay for about two weeks and work in the project communities. Volunteers who want to support ongoing projects can also join the program and will need to take part in a dual tourism program. The cost of the short-term 10 day program is $335.
To learn more about these and other volunteer organizations in Latin America and around the globe, browse our Directory for more information.
Research assisted by Nicole Rutledge
photo credit: jimg944, diego 3336, martijnmunneke