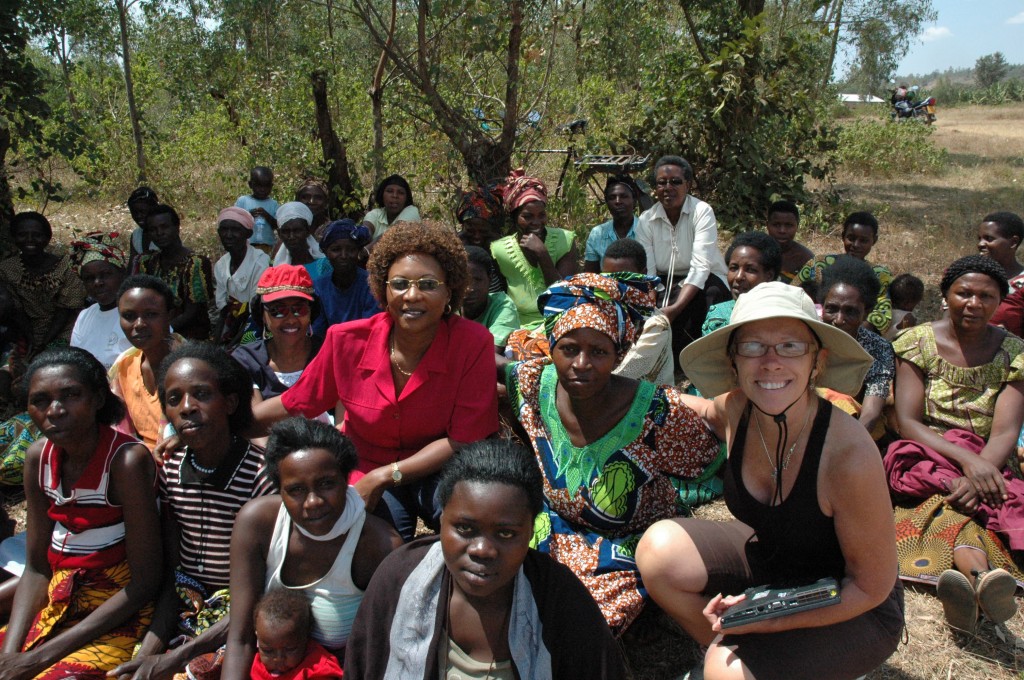 It's hard to imagine that traveling four days for six days of volunteer service in Africa would be enough time to bring about anything but a severe case of jet lag. But the trip was eye-opening!
International travel for me isn't about sightseeing; my adventures are to help orphans have a better life. That's precisely why I founded 200 Orphanages Worldwide back in 2007 — as a result of a volunteer trip working with orphans in Peru.
Now, our nonprofit partners with organizations to help raise funds and awareness for building projects that better serve orphans in their care. This, my first to Africa, was to help build the fence around Nibakure Children's Village, a new orphanage in Rwanda. I hope this would be the first of many trips to help our partner organizations provide safe shelter for children.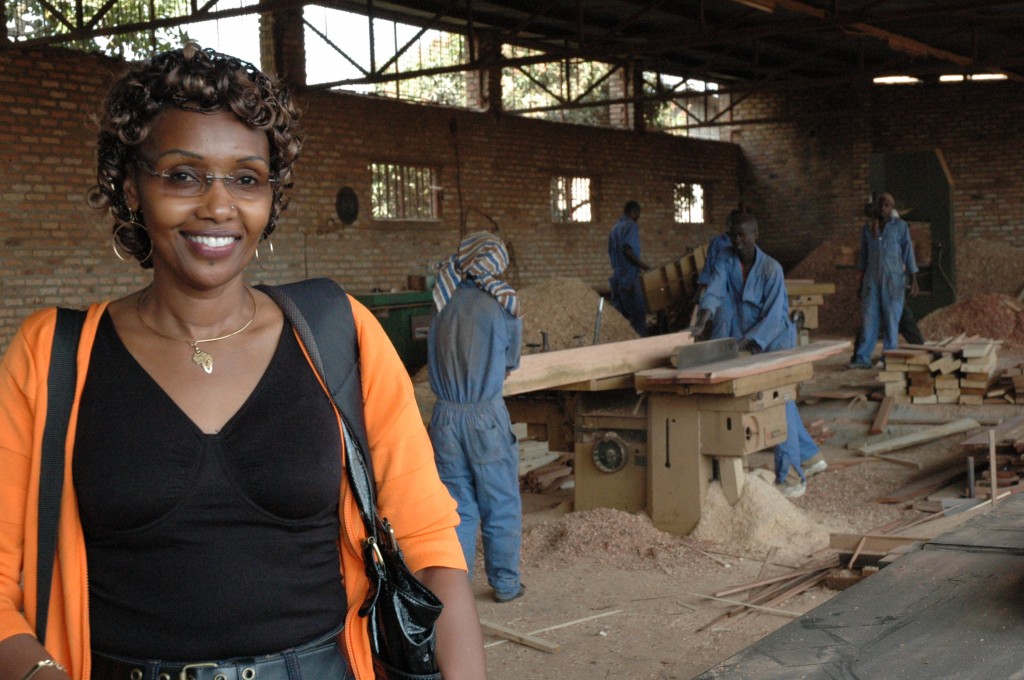 During my six days, I shadowed Floriane Brown, founder and Executive Director of Nibakure Children's Village and a Rwandan based in Minnesota. She left her country 22 years ago for America, but since the devastation of the 1994 Genocide, her heart remains with her countrymen. Her passion to give the children of Rwanda a future and a hope fueled Floriane's vision to build the children's village, complete with an orphanage, clinic and school on 23 acres of land donated by the Rwandan government.
Most days on site I worked alongside groups from Scotland, Belgium and college students from Pennsylvania. The work was dirty, manual and exhausting; there was no running water on site or electricity. Post holes were dug with a pick ax one at a time and we used hauled in water mixed with dirt from the site for concrete and carried makeshift buckets full to stabilize the poles. Even with all of this, we joyously prepared for the first 36 orphans who would soon call this home. The fence was completed shortly after I left, but that was just one part of my adventure in Rwanda.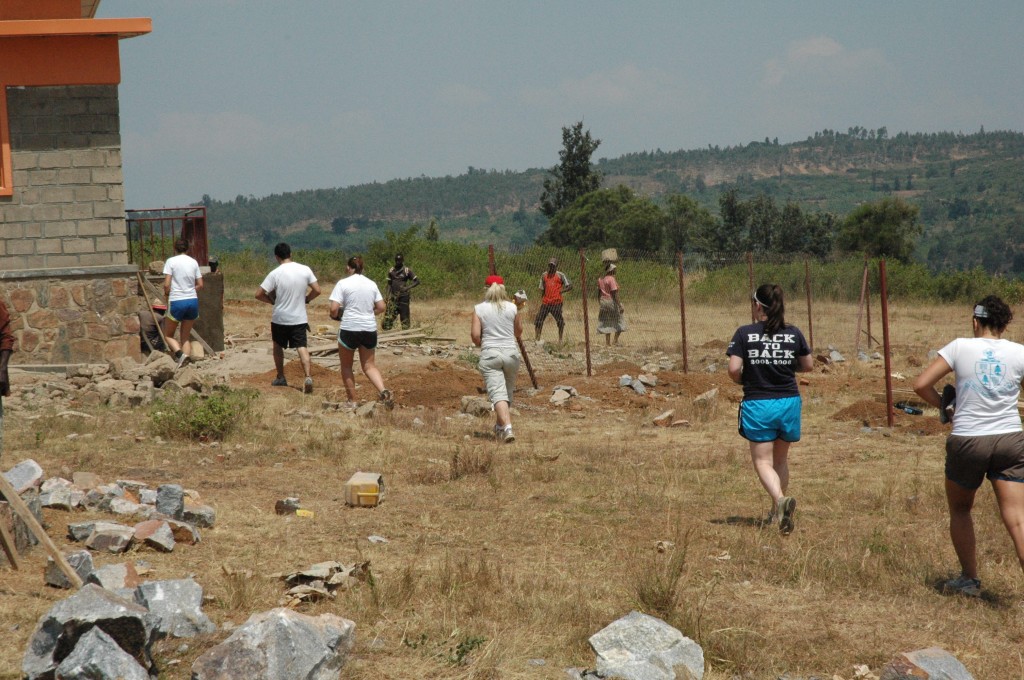 Traveling to a developing country there's no need for a safari or sightseeing. Each day is filled with rich cultural experiences.
The first day, I traveled through the countryside with Floriane to a furniture manufacturer where craftsmen constructed the furniture for the orphanage. We drove through rolling hills, amidst luscious fruit trees with oversized mangos, papayas and avocados ripe for picking. All along the roads smiling children dressed in brightly colored flip-flops ran passed women with bunches of produce balancing baskets on their heads. In small villages men and women dug ditches with pick axes for the optic cable that would improve communication. We drove past a local church, one of hundreds across Rwanda, that now serve as memorials to the individuals slain in those very churches during the Genocide. Each memorial museum reinforces the message: "Never Again." We traveled daily over the bridge where bodies were thrown in the river after mass slaughters. I got a glimpse of the nation's suffering and became a small part of the rebuilding.
On the second day along the dirt road to the site, we passed 30 local women dressed in brightly colored traditional African garments. After inquiring, we learned this group was a cooperative that met weekly for the purpose of improving their conditions through commerce. We were able to connect them to another one of our partners, East Africa Metamorphosis Project (EAMP) based in Houston Texas. EAMP provides small loans to individuals and groups for projects that will help create self sufficiency. When the women heard we could help them, they danced for joy.
Before I left for my Rwanda trip, I met Alex, a young Rwandan student who along with his brother escaped harm from the Genocide but his family and friends were killed. Each Rwandan has been touched by tragedy or a miracle and the recovery and restoration are still in early stages. I learned coincidently that Alex would be in Rwanda and he brought me to the orphanage he called his home. I learned that about 400 people were hidden in the ceiling and their lives were spared because of the bravery of the orphanage directors.
Six days can't provide a complete picture of a country's history and culture, although it helps to travel with nationals who introduced me to a religious revival service, a local tailor and even a pedicure at a shop called "TRUST Salon".
This lovely country needs so much rebuilding and the Nibakure Children's Village is one important step. It was a privilege to peek in through the back door of a country, and I hope to bring similar opportunities to our supporters and donors. We can't do it all, but we can all do something. If everyone does just a little; with an open heart, a little money and a little time, a lot can be done.

Contributed by Jan Hanson
Jan Hanson is the Executive Director of 200 Orphanages Worldwide. She shares about her recent volunteer trip to Rwanda.
photos courtesy of 200 orphanages worldwide