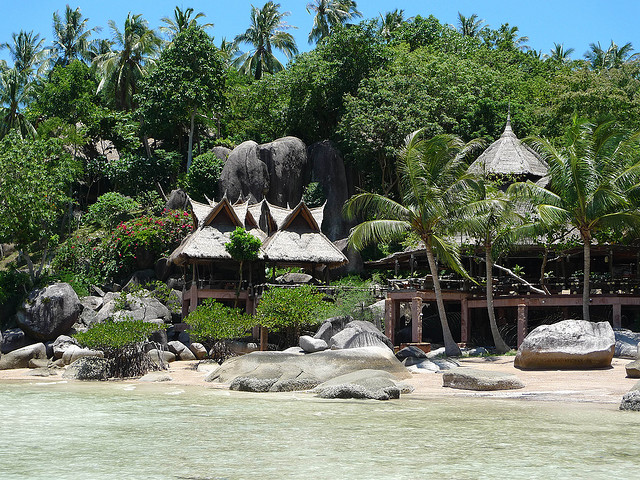 Looking ahead to 2011 and wondering what some of the hot topics in green travel?
According to delegates at Europe's first eco-tourism conference held in Estonia, some of the trends they expect to see in 2011:
Zero Carbon Hotels
Climate change is not going away and tourism is one industry that is at risk from the threat of global warming. There are zero carbon hotels opening in Europe. As governments introduce incentives for green businesses and pressure grows on the travel industry to green-up its act, expect to see more travel businesses focusing on eliminating, reducing and measuring their carbon footprint from 2011 and beyond.
In fact, there are even plans for positive-impact hotels in Asia. URBN Hotels & Resorts announced plans for a new green hotel that will become the first positive-impact hotel in China. The hotel is slated to open Spring 2012 in Shanghai and will "aim to go beyond sustainability … the hotel will increase the biodiversity of the site, and will discharge water that is cleaner than the water from the city's water supply."
Voluntourism
2011 will be about the experience. Maximizing the positive impact of travel while minimizing the negative. Voluntourism or volunteer tourism enables travlelers to contribute and benefit local communities while seeing the world and is expected to increase as travelers look for more meaningful ways to travel and contribute to local communities. Expect to see more volunteer activities integrated into green and sustainable travel programs through 2011 – and not just those aimed at backpackers and gap year students.
Slow Travel
Again the experience theme – more and more travel businesses are recognizing that traveling can be more than just about getting from point A to B. Expect to see more businesses promoting slow, memorable travel where "getting there" becomes just as important part of the trip.
Local Travel Movement
The local travel movement aims to connect tourists with local people while on holiday, ensuring enriching experiences for both parties. Movements like couch surfing has been popular in the past few years. Proponents of local travel believe the only truly green way to travel is to respect local traditions, culture and the natural environment.
[greentravelblog]
photo credit: victoriapeckham