Heading to a new city? There are so many ways to get to know a place. One of the best ways is to go on a food tour. In fact, we recommend that you do a food tour on your first day in a new city. You'll discover and learn about different neighborhoods and get insider tips from the tour guide on great places to eat – local gems or off-the-beaten path restaurants.
Food tours are the perfect opportunity to learn about the cuisine local to the country and of course do a little taste testing of your own. Now, with so many options for food tours, how do you decide the perfect one for your trip? Here are a few key factors you will want to consider when choosing the perfect food tour. Let's dig in!
LOCATION – In a larger city, generally there are food tours in different parts of the city or neighborhoods since most tours are on foot. You will want to decide what area of the city you want to have the tour in. The neighborhood will dictate what you get you see along your tour such as scenic landscapes or historic sites.
For those of you who are interested in a culinary vacation – when the whole trip is one big food tour – then the part of the country, city and neighborhood all play into selecting your culinary tour. It affects where you will be traveling to, what food is local to that region and what sights you will take in during your tour. One of the great things about travel, is that the food is drastically different from country to country and from city to city. Narrowing down the location will determine the type of food you will get to try.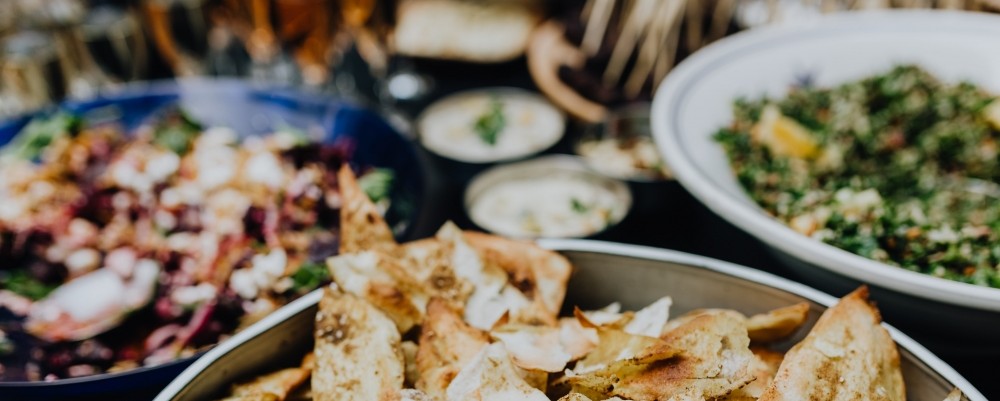 MENU – Of course, you will want to find the food tour that best suits your taste buds! Or, if you're adventurous, then try something completely new! Whether is it just food tasting, or food and wine tasting, the type of food stops will help you narrow down which tour is your perfect fit. Whether you want to try bakery items, wines and beers, local dinner dishes, seafood or something unique like olive oil, there are so many options to be explored. The choice is all yours! Maybe you will even try going on a couple of food tours during your stay!
WHAT'S INCLUDED – Food tours come in all shapes and sizes, grouped tours or private, sit down dinners or eat on-the-go, Segway tours, etc. Features included in your tour may sway you to which tour you decide to go on. Duration and how many stops the tour takes is a considerable factor. A half day tour may sound better to you than a full day tour or vice versa. The length of your tour will dictate how many stops are included and how much you are able to taste and experience. Cost may also be a factor depending on your budget. Be sure to keep in mind how transportation works during the tour as well.
GROUP SIZE – The group size matters and will affect your experience. Too big of a group and it will slow things down and the tour will feel long, especially when sampling food or getting into smaller restaurants. The ideal size is 6-8 people with 12 people being the maximum.
REVIEWS – Lastly, it is sort of a given these days to check food tour reviews. Not only will they give you a good idea as to how highly rated the food tour is and what others have thought about their experience on the tour, you will pick up great tips from past travelers. There are many good food tours but some are definitely better than others. We generally love food tours run by passionate food lovers with local knowledge and insider access. They thrive on helping you discover incredible food made from the best local-sourced ingredients that deliver exceptional flavors. Also, we like those tours with a mission to help local culture thrive and support family-run businesses.
Everyday, new food tours pop up with unique features. In Portugal, there is a small group Lisbon Sightseeing Tour by Segway with food tastings, which allows you to pair sightseeing, riding a Segway and indulging in local cuisine. Another great choice is the Porto Food and Wine Tasting Tour, which allows you to try the local food and wine while pairing it with visiting historic districts like Riberia. In Vietnam, you can go on the Noodle Trail of Hanoi Food Tour where you will experience various noodle dishes while discovering hidden temples and flat houses in the Old Quarter of Hanoi.
This post contains references to products from one or more of our partners and we may receive compensation when you make a purchase. These partnerships are companies that we love or have used and where the company has demonstrated good values, customer service, and quality of products and services.