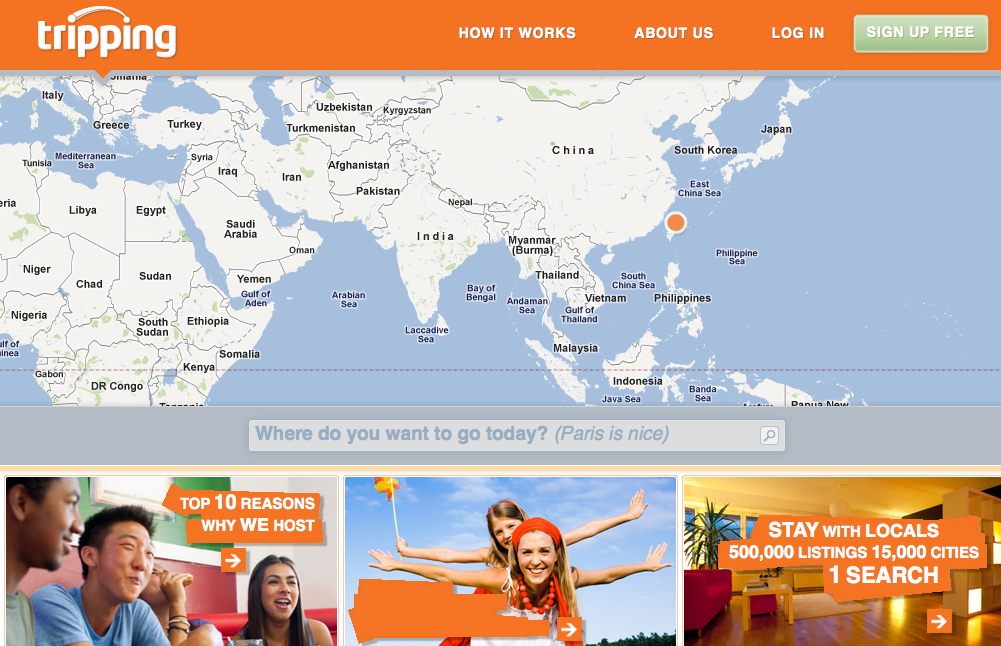 Social travel site Tripping.com, which connects travelers with local people for tips or even homestays in over 175 countries, recently announced the launch of a new search engine that aggregates listings from the world's top vacation and short-term rental sites. With over 500,000 listings from sites including Flipkey, Roomorama, iStopOver and 9flats, Tripping is the largest aggregator in the peer-to-peer home rental space.
"Travelers use Tripping to meet local people and experience local culture. So when our members asked us for access to local home rentals too, we listened," said Jen O'Neal, Tripping's co-founder and CEO.
The new search engine enables travelers to search for people and rentals in over 15,000 cities around the world. Users can view map locations and property details directly on Tripping, a feature that makes it easy to browse and compare listings across multiple sites. The engine also displays aggregated ratings for each listing, making Tripping the only place where travelers can get a full picture of each rental property.
Tripping is also giving a percentage of profits from every booking to the International Red Cross, as part of its Do Good Things initiative.
"As a society we're moving more and more towards sharing our resources – particularly space, goods and knowledge – and we love being at the forefront of the collaborative travel movement. Whether your dream vacation is sharing home-cooked meals with locals in Rio or renting a private flat in Paris, we've got you covered," O'Neal said.