A growing number of travelers are looking for deeper connections with the places they visit.
Each year thousands of travelers are drawn to the southwestern corner of France, setting out on a pilgrimage that will lead them to Santiago de Compostela, Spain, just as others have done for centuries before them, according to Travel Weekly.
French tourism officials have noticed an increasing number of American's visiting St. James, to visit, to walk some of the paths, or to start the entire trek across northern Spain.
There are several routes in the area, Le Puy is the most commonly traveled. Conques, a pilgrimage town that gets 600,000 visitors annually, possesses beautiful, intricate stone statues and architecture.
Along the routes, one can choose to stay in a plethora of accommodations. For those walking on a more spiritual path, there are religious hostel to stay in. For those looking for a more luxurious stay there are beautiful, quaint hotels to choose from, such as Le Moulin de Cambelong
Rocamadour, a town sitting on the rock of a river gorge, is famous for its beautiful churches. At Hotel Beau Site, you can enjoy French cuisine in a glass walled restaurant with panoramic views of the river valley.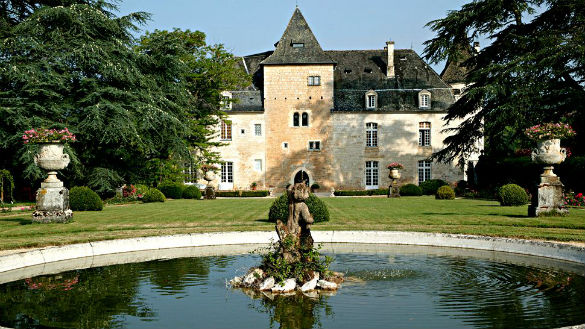 A very popular pilgrimage stop is Figaec, a small market town. It is home to the Champollion Museum, dedicated to the famous Jean Francois Champollion who unlocked the ancient hieroglyphics of Egypt's Rosetta Stone. Not too far down the road is the Chateau de le Treyna which looks like it was taken straight out of a fairytale.
Another treasure found on this pilgrimage is the Valtentre Bridge in the city of Cahors. The Terminus Hotel is a great place to try some dark Malbec wine from the area.
There are so many areas to enjoy on the St. James path such as the town of Moissac with its Romanesque St. Pierre Abbey, St. Mary's Auch in the town of Gers, or the city of Condom, with it's Chateau de Mons, a 29 room hotel with parts of it dating back to 1285.
The largest city to be visited on this path is Toulouse, a university town, and home to Europe's aeronautic center. It is also known as the "Pink City" because of its redbrick buildings that appear to be pink.
The pilgrimage of St. James has become so popular that tourist officials say that the number of walkers in the summer months is ten times more than it was fifteen years ago. Fabienne Boussier, a spokeswoman at the Cahors tourist office, believes travelers aren't necessarily searching for a religious path, but a spiritual one. Why? Boussier thinks "it has something to do with how materialistic the world has become…people want to walk and do something for their soul."

By Jill Kronberg