If you are a cycling enthusiast and looking for the best cycling holidays destination, then Britain certainly tops the list. Lots of cycling enthusiasts come here, every year, as this place offers a nice blend of flat terrain and mountain ranges. I consider myself lucky as I have explored the best of English countryside along with various other places of historical interest. So, if you are planning a cycling holiday in Britain, here are the top 7 must-visit places.
The Ridgeway
Running from Overton Hills in Wiltshire to Ivinghoe Beacon in Buckinghamshire, this is one of the popular cycling friendly openings in Britain (87 miles). Along with cycling, you also get to explore the beautiful scenery including rolling downland to the west and Chilterns' valleys & woods to the east. Some of the main highlights on the route include – Uffington White Horse, a Neolithic long barrow, and a chamber tomb.
The Ridgeway, located towards the west of The River Thames, has Byway, Bridleway status or Restricted Byway – if you have an MTB, this is a perfect place to make the most of the cycling. If you are a beginner, then it can be quite challenging for you. Some of the terrains are pretty much similar to the South Downs Way and for me, the route was quite easy. Technically, Ridgeway is not that difficult but make sure you start early in the morning so that you can easily cover the distance.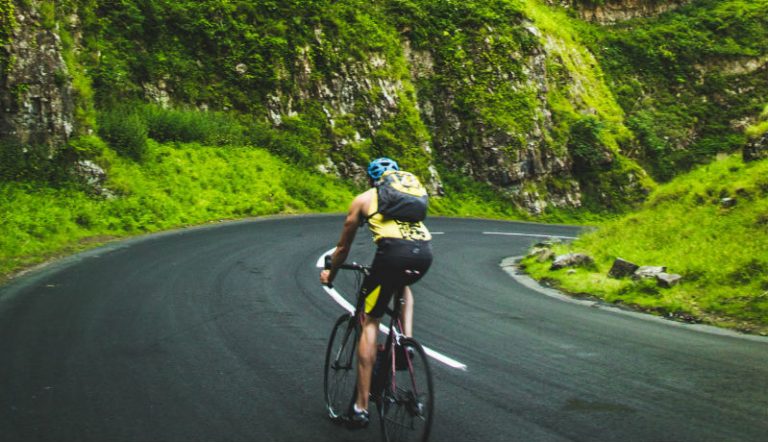 Camel Trail
Camel Trail is a well-known cycle route in Cornwall and offers a perfect chance to explore the beautiful Cornish countryside. Camel Trail is 1-mile-long and it runs alongside an abandoned railway track. The trail is level and traffic-free, making it ideal for the families.
You can take a halt at various places and make sure you have stopped at Wadebridge to enjoy a Pasty. The best thing about this route is that it is ideal for the cyclists, wheel-chair users, and horse riders. As you move from sandbanks to rocky shores, the landscape changes its character, enhancing the overall experience of cycling. The trail is divided into three sections –
Bodmin to Wenfordbridge is 6.5 miles.
Padstow to Wadebridge is 5.5 miles.
Wadebridge to Bodmin is 5.75 miles.
At Bodmin, Wadebridge, Wendfordbridge, and Padstow, you can hire a bike. You can take a break in Padstow, this is where you will find plenty of pubs and fish & chip shops.
New Forest
The best thing about The New Forest is that it offers an all weather cycling experience. The trails (100 miles) are level and drained, so they can be used all year round. Cycling here is certainly a bliss and an experience that can be enjoyed by both the young and not so young alike. The cycle routes are signposted and even the kids can enjoy cycling here.
Along the way, you will cross open heathland, purple with summer heather, and yellow with summertime gorse, at the same time passing through the gorgeous mature woodlands. These are not just ordinary woodlands, some are ancient and unenclosed pasture woods, and if you are lucky you can spot some ponies, deer, and cattle grazing. If you feel like stopping, then Brockenhurst is the place where you can take a rest. Here, you will also find a local bike shop by the name of Cyclex.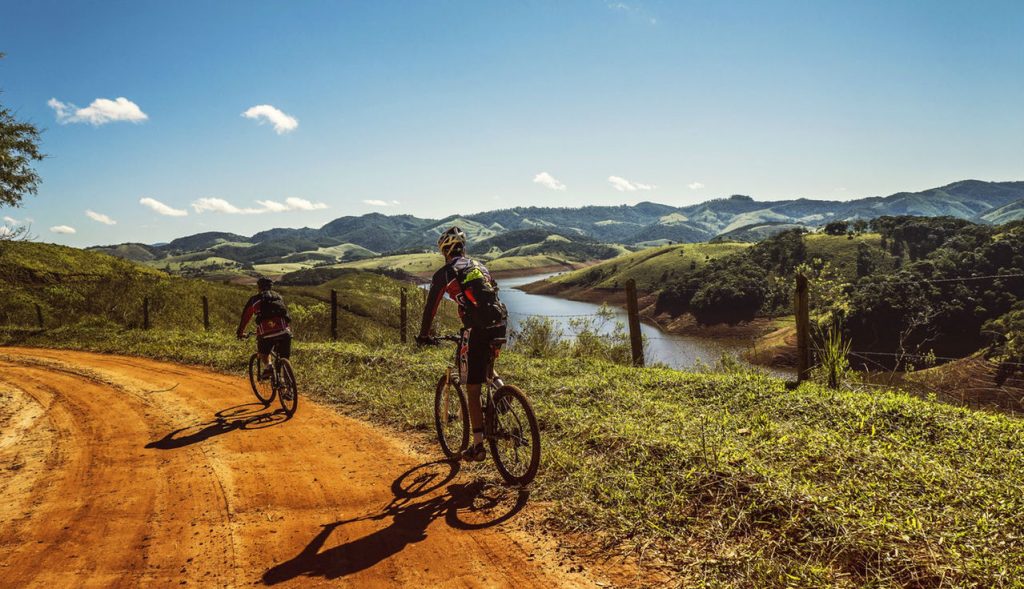 King's Forest
This is one of the exciting cycling routes in the country. Amid 9,000 acres of breathtaking scenery of Snowdonia, you get to explore exciting mountain bike routes. This route includes – rocky sections, single tracks, and flowing family trails as well. Seven routes of Coed-y-Brenin, are symbolised by colours – easy green, difficult reds, and severe black. Out of seven, 6 routes require high level of fitness and ability.
If you are coming with your family, then Yr Afon will be ideal for you. If you are a professional cyclist, then Dragon's Back is for you. I must admit, this trail offers so much for the accomplished riders including – MBR Trail, Beast of Brenin, rock steps of Temtiwr, and Cyflym Coch.
Scottish Borders
I am sure you will love the newly unveiled cycling routes in the Scottish Borders. First one is Borderloop4routes and it varies from 50 to 100 miles. Each of the circular trail starts at Peebles, Kelso, Hawick, and Melrose. Then there is Borderloop (250-mile) offering one of the well-known and scenic distance trails. The Borderloop4route from Kelso is around 100 miles and it is also the longest one as well. You will start from the market town of Kelso to Dryburgh, passing from various places on the way then returning to Kelso.
The route is quite easy to be covered in one day but, you can break them into three days –
The Peebles Route is 52 miles and it starts from Peebles, Gordon Arms, Broughton and then returning back to Peebles.
Hawick Route is 79 miles and it starts from Hawick, Gordon Arms, then to Innerleithen, Melrose, and then returning back to Hawick.
Melrose route is 79 miles, starting from Melrose, to Kelso, then comes Jedburgh, Hawick, and then returning back to Melrose.
Angraflats is also one of the newly opened bike track, it is 2 miles from Burnbrae. It features a 1.5km cross country loop along with a pump track, skills area, and two jump lines. The trails were developed by Kelso Wheelers mountain bike club where mountain bikers can enjoy riding here for free.
Melksham
This cycle trail is ideal for the kids. North Wiltshire Rivers Route is waymarked it is a nice combination of the off-road and plain area. While you are cycling, you get to explore Cherhill White Horse and Avebury Stone Circle. Make sure you stop by Westonbirt, the kids will surely love a nice collection of 15, 000 specimen trees. There is a café, restaurant and a shop from where you can unwind with your family members.
Moors Valley Country Park is a must-visit. It is famous for its adventurous Woodland Play Trail. Above all, this place has both cycling and walking trails.
Staffordshire Peak District
Staffordshire Peak District has cycle routes for all types of cyclists. You will find plenty of traffic-free trails here and you will love to take your bike out here. Besides other trails, Monsal Trail is quite popular amongst the bikers. Here, you will find a disused Midland Railway line, it used to connect Manchester with London. This track will take you over gorgeous viaducts, Headstone Viaduct being the biggest and it also offers a breathtaking view as well.
Adam Smith is a content writing professional at alwaysreview, an inbound marketing platform. Previously, Adam worked as a marketing manager for a tech software startup. He graduated with honors from California University with a dual degree in Business Administration and Creative Writing.