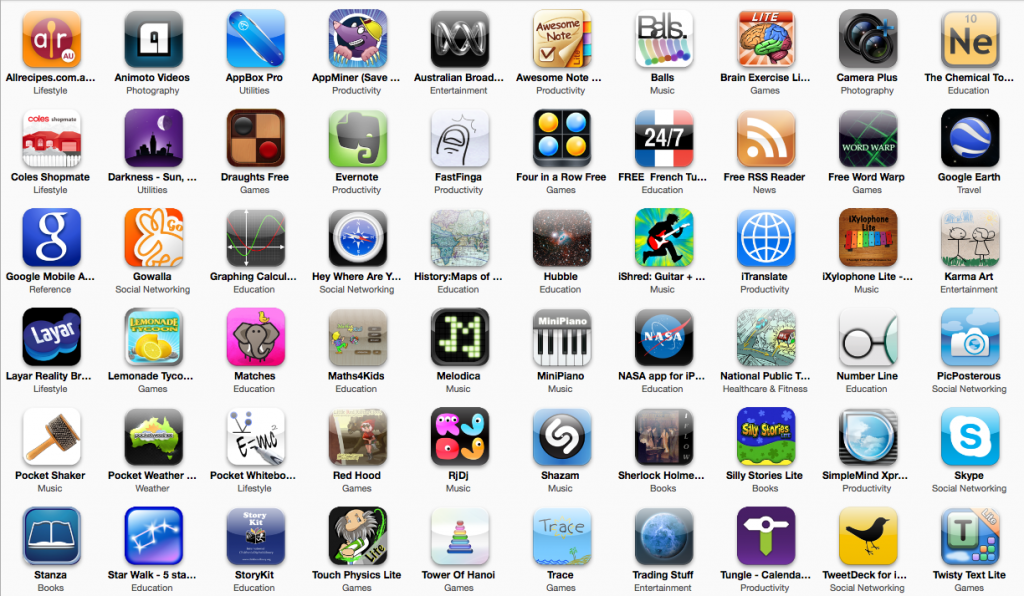 Are you overwhelmed by the number of apps hitting the market these days? Sure, many of them are nice to have. But do you really have the time to keep track of dozens of travel apps? We think these 20 travel apps are pretty useful and will make your life on the road easier. Best of all, 15 of these are free!
Free Apps
TripIt: organizes trip details into one master online itinerary, including maps, directions and weather. Works with Yapta to track fare changes for possible refunds.
Google Maps: gives you mapping and directions by car, foot or public transportation.
GateGuru: finds food, services, etc., near your airport gate and offers Yelp-style reviews, ratings and photos.
Taxi Magic: helps you book taxis.
Where: finds nearby food, gas, weather, traffic reports and more.
Yelp: finds nearby eatery, shops, drugstores that feature reviews from Yelp users in the U.S., Canada, Ireland and Britain.
OpenTable: finds nearby restaurants and make reservations.
AroundMe: finds nearby hotels, hospitals, restaurants, grocery stories and more.
Cheap Gas!: finds cheap fuel nearby.
Trapster: helps you avoid speed traps when driving.
SitOrSquat: finds the nearest bathroom.
Pandora Radio: helps you create your own Internet radio playlists.
SodaSnap: turns a photo into a postcard you can e-mail.
Dragon Dictation: lets you dictate text faster than you can type it.
Currency: provides current exchange rates for more than 90 currencies and 100 countries.
Premium Apps
FlightTrack ($4.99): provides real-time flight status on domestic and international flights.
Gokivo Navigator (free trial, then $4.99 a month): provides turn-by-turn visual and voice-guided GPS navigation.
LocalEats (99 cents for iPhone; $2.99 for Verizon Storm BlackBerry): finds dining places where the locals eat.
Near to Here (99 cents): alerts you to notable sites as you pass by.
TranslateIt! (99 cents): translates phrases in 41 languages using Google Translate.
These travel apps all work on the iPhone and some will work on BlackBerries and Androids.

Post by Charlotte Cummings
photo credit: mrpbps [via Chicago Tribune]