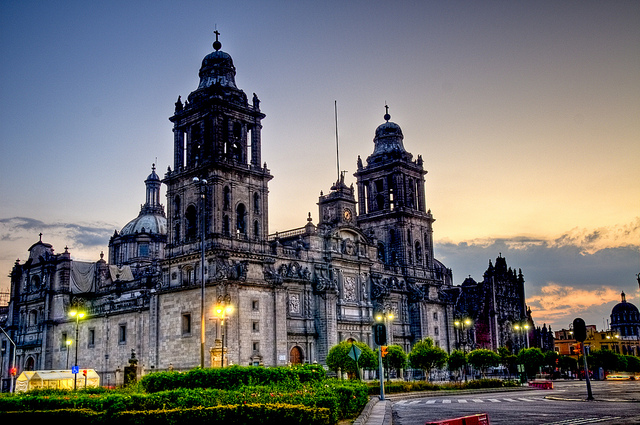 Are reports of Mexico's lawlessness and drug-related crimes an accurate portrait of the country? Is Mexico as dangerous as portrayed?
Certainly, what you hear about violence are reality and not just made up by the media. Mexico has its share of problems and most of the issues are drug-related.
Also, the US State Department has travel warnings in place for Mexico.
You may think nobody is traveling to Mexico given how the country is depicted in the media, yet travel statistics are showing this is not the case.
"Many tourists, mainly from the neighboring USA, now consider Mexico to be a bargain and not the dangerous drug-ridden country it has often been depicted in the media," points out Tourism-Review.com.
"About 7.1 million tourists visited Mexico in the first eight months of this year. Hotel occupancy in Mexico was up 10 percent through August 2010, according to Smith Travel Research, while the number of international tourists coming to Mexico was up 27.5 percent in July 2010, compared to July 2009."
What is the draw?
It's cheaper — compared to Europe and the US.
But tourists are advised to take precautions, use common sense, and avoid certain areas.
Generally, we hear the violence is concentrated in certain regions, mostly interior areas away from popular tourist destinations like the Riviera Maya, Cozumel, Cancun, and Los Cabos.
Until recently, crimes were related to the drug trade, but there have been a few recent incidents where innocent people have become victims.
Some precautions include not driving on rural roads and highways at night. Bandits occasionally set up roadblocks and rob travelers, but these incidents are not common.
The State Department advises US citizens to avoid unnecessary travel to Michoacán and Tamaulipas, and to parts of Chihuahua, Sinaloa, Durango, and Coahuila.
The warning also says: "Millions of US citizens safely visit Mexico each year. This includes tens of thousands who cross the border every day for study, tourism or business and at least one million US citizens who live in Mexico … Resort areas and tourist destinations in Mexico do not see the levels of drug-related violence and crime reported in the border region and in areas along major drug trafficking routes."
Interestingly, Mexico ranks as one of the top international travel destination in the world and is the number one international tourism destination for North Americans traveling abroad.
Perhaps, another evidence of the country's relative safety for most visits: many tourists to the country are repeat visitors, which could mean that many tourists leave with positive experiences.
Have you made a trip to Mexico recently? Share your experiences with us.

via travelmole
photo credit: francisco diez