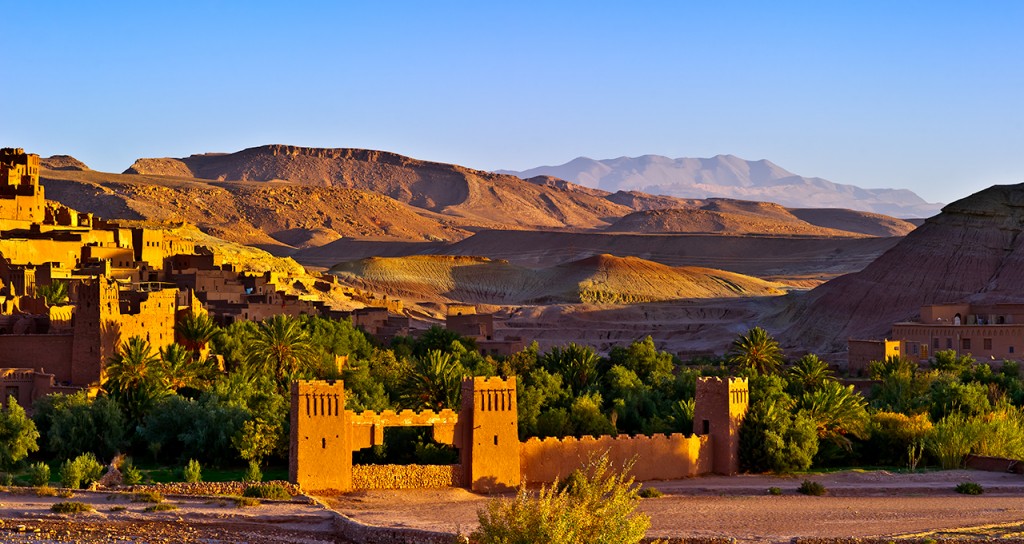 The best way to get a feel for a country and its culture is through its food. So it is not surprising that culinary tours or cooking vacations are on the rise…and the locations and options are limitless. There are one-day cooking workshops, week long cooking classes and cultural tours, or even a gourmet day tour without cooking.
Why not combine an exotic destination steeped in history and culture like Marrakech, Morocco with fine cuisine. Marrakech is perhaps the most famous Moroccan city, centrally located at the base of the snow-capped Atlas Mountains. Here are a few options to consider:
La Maison Arabe Hotel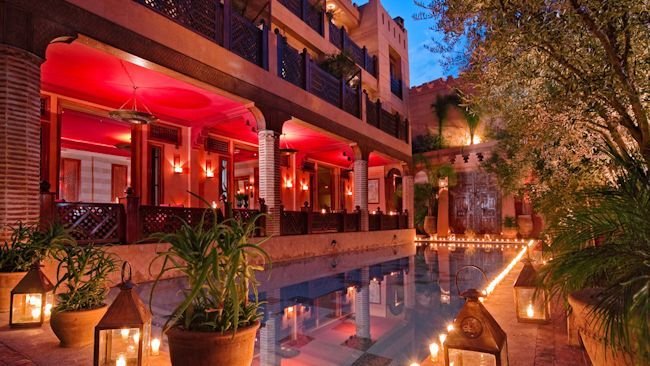 This famous restaurant runs cooking workshops. Small groups work alongside traditional Moroccan chefs. You will prepare a two-course Moroccan meal which you will get to enjoy. They even provide a French/English translator! A half-day workshop costs 1600 Dirhams for one or two people ($182), 600 ($68) for three or four, and 500 ($57) if you have a group of five of more.
Souk Cooking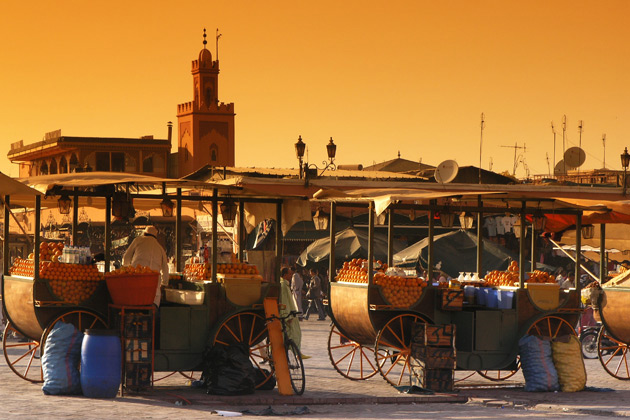 A one-day cooking class that includes a visit to the souk (open-air marketplace) to buy fresh produce, a four-hour class held in a traditional riad, a four-course lunch of the meal you helped prepare, wine, and take-home recipes. Cost of the one-day class is US$60 per person.

Cooking Vacation at Rhodes School of Cuisine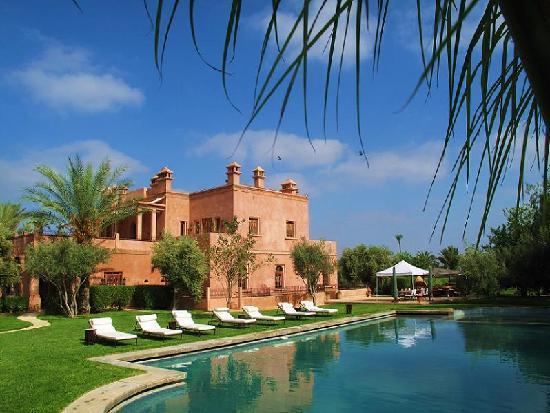 The Rhodes School of Cuisine runs an eight-day Moroccan culinary vacation at Dar Liqama, a luxury palazzo set against the backdrop of the majestic Atlas and Jbel Ette Mountains that is constructed to reflect the traditional style of Moroccan architecture yet offers modern conveniences. The program includes seven nights' hotel, daily hands-on cooking lessons, food and wine, and transportation to excursions and airport. Costs for the eight-day cooking vacation is US$2,867, including lodging. Rates for a non-cooking accompanying guest is US$2,386.

[frommers]
photo credit: pbase,visitmorocco,dar liqama