As part of our series, See the World in Extraordinary Ways, we will feature places around the globe where you can serve communities while exploring the destinations. Over the next several months, we will showcase over 30 opportunities for the ultimate cultural immersion!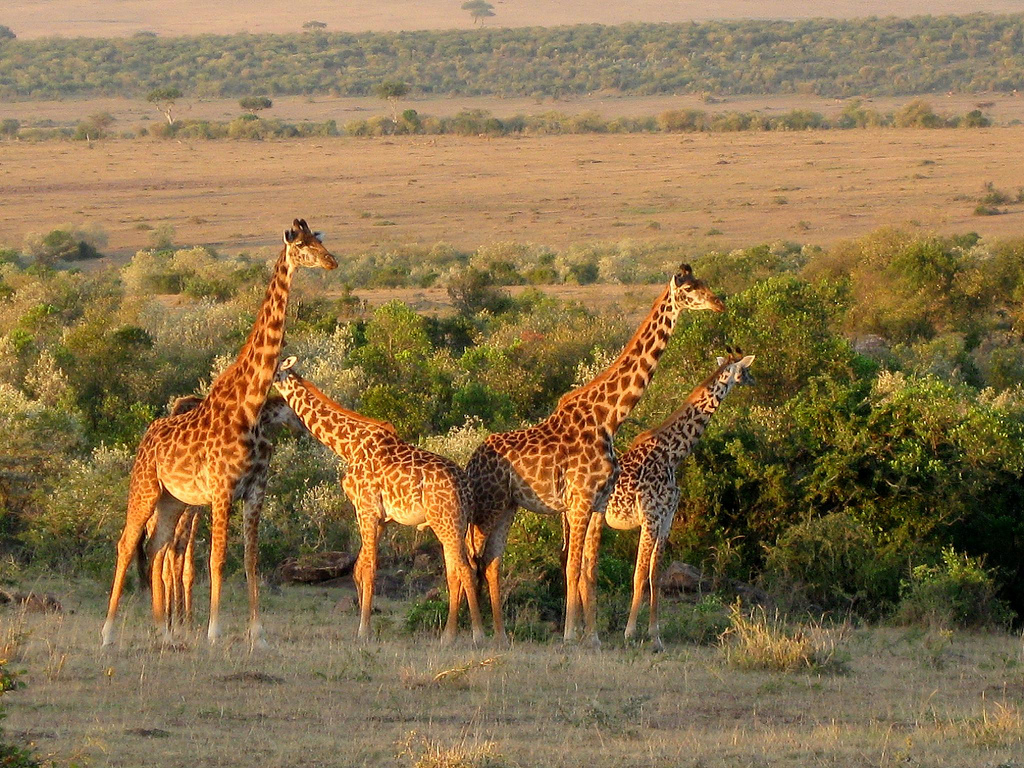 Looking for an unforgettable family volunteer trip this summer that takes you to an exotic locale far from your familiar ways of life?
Volunteering on Safari with Eco-Resorts. Explore the stunning beauty of the Mara region of Kenya while being fully immersed in one of the most culturally rich lands, gain insights to the local tribes, experience the natural beauty of marine and wild life and help some of the most impoverished people in the country.
Eco-Resorts offers three volunteer safari itineraries:
Warrior Training: The Maasai Mara in Southwest Kenya is home to the Maasai, nomadic hunters with legendary warfare reputation. Of all the tribes in Kenya, they are the most revered and respected for maintaining their culture; especially, the ceremonies that mark rites of passage. It is said, "A Maasai without culture is like a zebra without stripes." "Your time with the famous Maasai warriors will be rich with culture, ceremony, ritual and tradition. As a warrior in training you will also learn ancient primitive living skills, including survival techniques, and self-reliance. You will face fears, internal and external, and take a trip back in time experiencing life at its most basic level. This is a truly life changing experience!"
Mara Volunteering: Compared to a "mini peace corps" experience, you will live and work with the Maasai tribe. Learn endless their rich culture, develop friendships, and experience the deep satisfaction of helping with community projects. There are a number of volunteer options you can choose from ranging from classroom instruction, construction, health and environment. "Fully immersing yourself in a new culture, you will experience a tolerance and respect for a different interpretation of the human experience while also witnessing the similarities we share as human beings. You will expand your belief system and savor the inherent simplicity of life."
Orphanage Volunteering: This itinerary provides a multi-dimensional travel experience that will introduce you to the famous safari country while giving you the opportunity to help orphaned children. You will spend your mornings working at The Children of the Rising Sun (CRS) home. CRS is a children's home located near Malindi, Kenya, that houses 31 abandoned boys and girls, ranging from five to sixteen years old. Your afternoons are spent exploring the wonders of the Watamu area, which has been named a United Nations biosphere. Watamu is a small village located on the coast of Kenya, approximately 120 km north of Mombasa and 25 km south of Malindi. The area has developed an international reputation for its white-sand, reef-protected beaches, which line the Watamu National Marine Park. On the weekends, you will fly to the island of Lamu which includes a two-night safari in the famous Masai Mara. "Lamu is a step back in time to the old Arabic trader days. The island has no vehicles. All your exploring is done on foot or by using the donkeys, which are the local taxis! Explore the winding streets with the tall, narrow houses whose carved wooden doors open into hidden courtyard gardens. Taste the locally made halva, a traditional sweetmeat and visit the old museum. You'll stay in the delightful, small, family run hotel of Peponi, with its superb seafood restaurant and lovely views of the sea."
These two week trips include all in-country transfers, accommodations, meals, and stated excursions. International airfare is not included. Eco-Resorts will customized certain parts of the trip to meet your needs. Prices range from $2,775 per person.
Post by Emma Stephens
photo credit: al@ce