Do you avoid being around crowds of people, especially tourists, when you travel?
Many travelers have places they considered "hidden gems." These spots are generally off the traditional travel radar. Either they have not been discovered by the mass or on the verge of being discovered. Travel blogger BackpackerBen offered some recommendations from his travels. We checked them out and here are five beautiful, no-fuss destinations you'll like.
Island of Flores, Indonesia
To avoid the crowds in Indonesia you need to get away from Bali. Yet navigating the various island is no small feat, but perfect for the adventurous traveler. Travel to Bajawa and Kelimutu on the island of Flores. With a population of 1.5 million, Flores is one of the islands east of the Java Island of Indonesia.
Bajawa is known for its beautiful scenery and traditional villages in the surrounding area. There are several mountains to climb, and pleasant hiking trails. The impressive, cone-shaped Mount Inerie (2,230m) can be seen from the traditional villages of Bena and Luba. Their traditional houses and ceremony places in the village center feel like time has stood still for centuries. Besides hiking and visiting villages, it's also nice to enjoy a relaxing 'mandi' (swim) in the hot spring near So'a, north of Bajawa, or make a trip to lake Wawo Muda (the three red lakes that arose after the volcano's eruption in 2001).
Moni village is the main starting point to the famous 'Kelimutu' Crater Lakes. The three lakes are set in deep craters near the summit of Kelimutu Volcano. These lakes tend to change color from light turquoise, olive green and black, to blue/green, brown and black and every person has an interesting story as to why. You need to get up early in the morning to see the spectacular views of the lakes as the sun rises. From Moni it's an hour up the mountain by car or bemo, then another 30-minute walk to the rims of the crater lakes. There is also a Hot Spring near Moni, where locals also go for a relaxing 'mandi'.
Khao Sok National Park, Thailand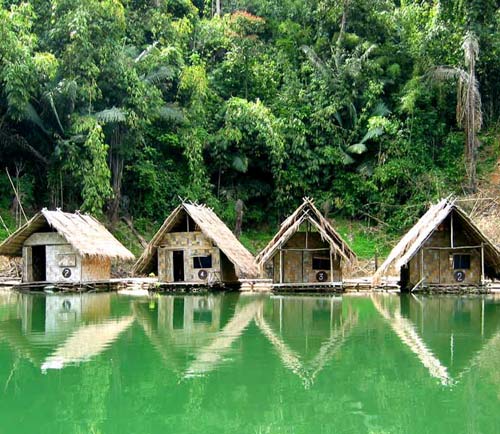 Most people head for the Islands for good reasons, but few seem go to Khao Sok National Park and miss out on some incredible experiences. Khao Sok National Park is on Thailand's mainland between Phuket, Krabi, Khao Lak and Koh Samui, the most popular destinations in southern Thailand. It consists of the oldest evergreen rainforest in the world, huge limestone mountains emerge from the trees with networks of tunnels running throughout. Without many tourists, it is quiet and tranquil. In Khao Sok you have the option to stay in a tree house (a hotel room on stilts!) right by the river and take a tour into the jungle staying over in floating huts on the beautiful lake and go searching for wildlife. Imagine waking up to the baboons and bird.
Tilcara, Argentina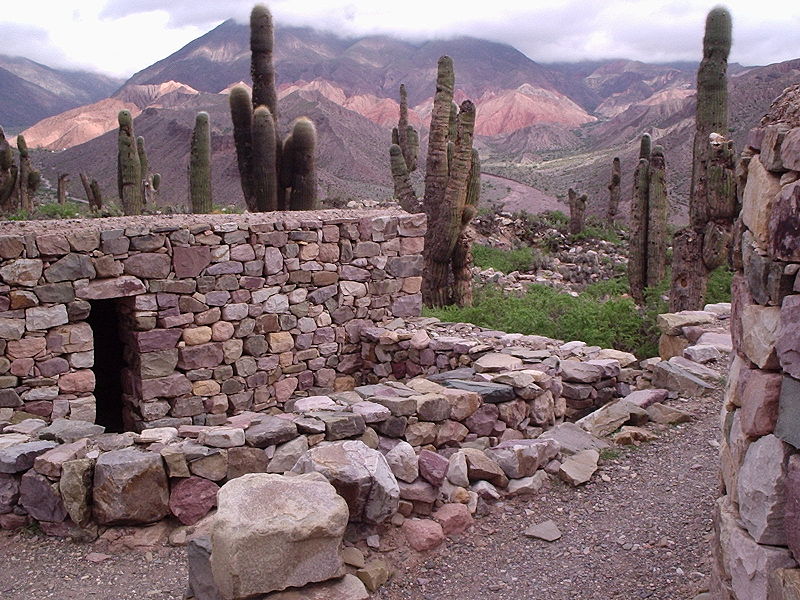 Northern Argentina is a great area to explore. The small village of Tilcara is located 84 km from the provincial capital, San Salvador de Jujuy at about 2,500 m above sea level, well within the first heights of the Andes. The area features dramatic mountainous landscapes and rich aboriginal traditions. Perhaps the biggest attraction in Tilcara is the nearby Pucará de Tilcara, the partially reconstructed ruins of a pre-Inca. You'll feel transported in time despite some modern amenities like cars and phones.
Nha Trang, Vietnam
Ben suggested a stop in the resort of Nha Trang will give you "a real Vietnamese tourist experience" unlike other touristy spots along the coast of Vietnam. Nha Trang, a coastal city on the south central coast of Vietnam, enjoys growing popularity due to its pristine beaches and excellent scuba diving. It's already popular with Vietnamese tourists. Nha Trang Bay is widely considered one of the world's most beautiful bays. Nha Trang was put "on the map" when it host the Miss Universe pageant in 2008 and it will host the Miss World 2010 pageant. So it may already be discovered, but still worth a visit!
Bolivia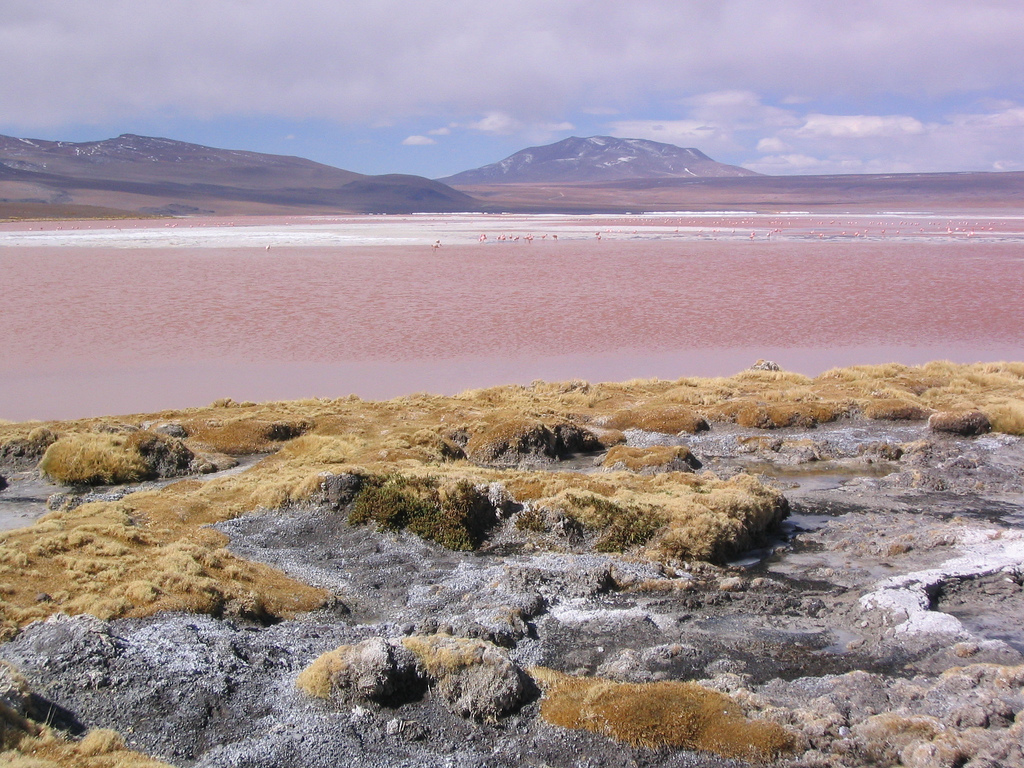 Bolivia is a landlocked country in central South America often overshadowed by its touristy neighbor Peru. Yet it boasts many natural wonders and its unparalleled beauty is reflected in its vibrant indigenous cultures (Lonely Planet). Opportunities for off-the-beaten path exploration can be found in the tropical east and the lowland regions in the south. If you're a culture and nature lover, Boliva has it all except for the beaches.
photo credit: getty images, jae kim, bruce tuten, phillie casablanca