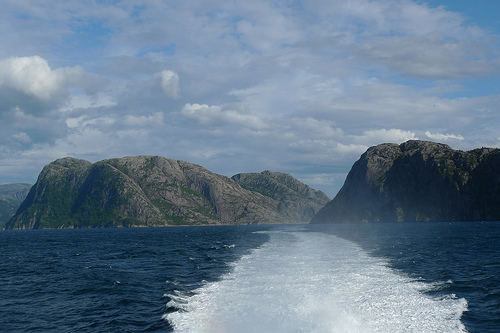 National Geographic Society's Center for Sustainable Destinations' 6th annual survey highlights 133 worldwide destinations and how they rate in sustainability, social and cultural integrity, aesthetic appeal, tourism management, and future outlook. The Center gathered a panel of "437 travel experts from various fields — historic preservation, site management, geography, sustainable tourism, ecology, indigenous cultures, travel writing and photography, and archaeology" to assess the destinations based on authenticity and stewardship, not popularity. According to NG, "The condition of any destination is a mix of what local governments, residents, and businesses can control—pollution, cultural quality and authenticity, tourism management—and what they can't, such as natural disasters and global economic meltdowns."
The study is published in the Nov-Dec 2009 issue of National Geographic Traveler. Here's a review of the best, worst, most improved, and biggest declining destinations (as compared to previous years' surveys).
Best Destination:
Norwegian Fjords
Scoring 85, the Fjords, which topped the charts in 2004, got even higher marks this year. "About as good as can be done,"says one panelist. The gorgeous scenery and the "well-preserved Norwegian rural life" are vigorously protected, plus "the local people seem to benefit."
Sample panelist comments:
"Environmental quality is at the highest level. Landscape is amazing and aesthetically one of the most beautiful. The icons of Norway are so unique that it is difficult to imagine anything else. The local culture can be seen on the shores and mountains. It gives an ideal overview of well-preserved Norwegian rural life."

"The short tourist season, rugged terrain, limited population, and inherent sensitivity of the locals to the environment bode well for the fjord region."
Other Best-Rated Destinations:
Gaspe Peninsula
Scoring 80, jutting into the Gulf of St. Lawrence, Gaspe is "essentially a driving destination, with many natural sites and small villages on the circuit. Many of the most spectacular natural systems are protected in provincial and national parks. Tourism is seasonal, which has reduced the pressure to provide extensive tourism infrastructure. Much therefore remains authentic, particularly in the smaller villages."
Ancient Kyoto, Japan
Scoring 79, "Kyoto, one of Asia's most sacred sites, is 'magnificently preserved and managed,' and honors the 'serenity and charm of ancient Japan.' It showcases a 'rich legacy of living cultures and festivals, immaculate gardens, a variety of crafts and cuisines, all within a modern city'."
Worst Destination: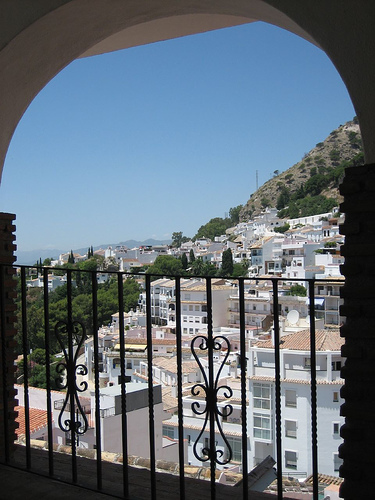 Costa del Sol
Scoring 31, nicknamed "Costa del Concrete" remains the biggest loser, in the bottom of the rankings, even coming in an additional 10 points lower. "A textbook example of mass tourism run amok, with high-rise hotels, crammed beaches, water shortages, pollution, and indifference to local culture."
Sample panelist comments:
"Costa del Sol suffers from poor-quality highrise development dating to the 1960s in places such as Torremolinos,and overdevelopment of the coast, especially during the 1990s and early 2000s. The result is poor aesthetics, pollution, a feeling of crowding, and a stress on scarce water resources. Promotion of sustainable tourism practices will be a real challenge for the future. Nevertheless, there are areas of greater aesthetic appeal and of important cultural and built heritage, especially in and near Marbella. Malaga has important archaeological remains, and the White Towns in the nearby hills are attractive destinations with their architectural heritage and aesthetic appeal."

"Creaking under the weight of Brits and Germans who have retired to this southern Spanish coast, Costa del Sol is likely to suffer as the world economic situation causes them to return home. The area must go more and more down-market to maintain market share (and will do so), but this is an area where volume tourism rules, with little real consideration, it seems, for its impact or need for regulation. Not sustainable."
Other Worst-Rated Destinations:
Cabo San Lucas, Mexico
Scoring 37, these "sleepy fishing villages" have been transformed to "a tourism catastrophe. Total focus on money, lack of environmental attention, lack of local benefit except in menial jobs. Entire coast bought up by developers destroying turtle beaches and places that should remain natural and protected. Very little authentic local culture presented."
Northern Red Sea Coast, Egypt
Scoring 41, this area has "shabby mediocre resorts" resulting from "chaotic development." Urban sprawl is imminent. Coral reefs are being destroyed. But new ecolodges are offering a bit of hope for this "gorgeous" place.
Most Improved Destination: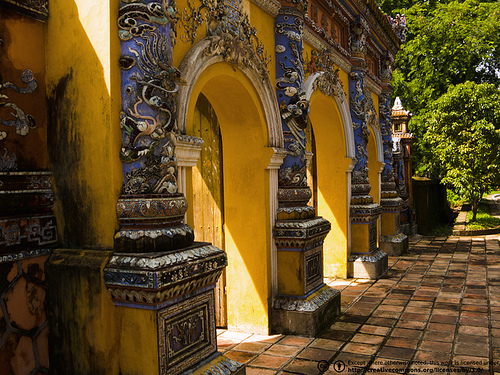 Hue, Vietnam
Scoring 64, "the most beautiful city in Vietnam" posted the greatest leap from previous rankings because of the restoration of its magnificent citadel. Yet the ugly new high-rise hotels offset ancient Hue's historical character.
Most Declining Destination:
The Grenadines
Scoring 62, "a string of several hundred islands that once ranked near the top of the ratings has fallen precipitously in the past two years due to dubious land deals with foreign firms and commercialization catering to cruise ships. Still, it is 'a beautiful place that overall remains appealing'."
Finally, National Geographic noted an interesting pattern from the survey — "if people cared about the condition of a place, its score tends to go up and stay there, but when people see a place as a tourism cash cow, scores tend to slip."
photos by joestump, dio2008, and hectorbuelta