Desiring some sun and relaxation without breaking the bank?
Head to the sleepy island of the Grand Bahama, one of islands of The Bahamas. Just a short flight (20-30 minutes) from Miami. The Bahamas consists of over 700 islands – many are tiny – in the Atlantic Ocean, north of Cuba and the Dominican Republic and Haiti, northwest of the Turks and Caicos Islands, southeast of Florida and east of the Florida Keys.
Grand Bahama is often written off by travelers — yes, do skip Freeport — but go off the beaten path and you will discover a gem of an island. If you prize tranquility, turquoise water, eating by the beach, watching the sunset, gorgeous beaches, and local specialities, this is the destination. Unlike, Nassau, there are few international cuisine to brag about on this island. What you will find is conch in all its varieties and prepared fresh right out of the shell!
Snorkeling, scuba diving, and dolphin swims are popular activities for visitors, but water is choppy in the winter months (Dec-Feb) and often these outings get cancelled. Fear not, the water is still warm for an inviting swim. If you want to avoid crowds, the winter months are great since you will have the beautiful "fine white" sand beaches all to yourself.
Skip the guidebook and review sites, here are some of the best finds on the island:
Beach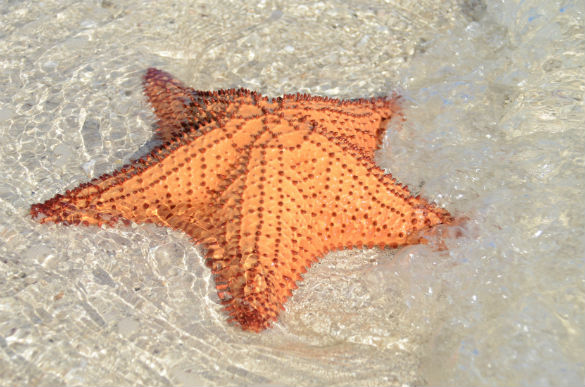 Gold Rock Beach is magnificent and secluded, but go during low tide. It is located in Lucayan National Park, through the mangroves. Eat before you get here or bring some food since there is nothing nearby.
Fortune Bay is a great beach to discover some sea life. Best to go during low tide.
Food
Outriggers – Fish fry at Taino Beach
Coral Reef – Conch fritters
Tony Macaroni's – Famous for its conch salad at Taino Beach
Banana Bay – Conch burger
Barbara BBQ – Bbq ribs, chicken jerk and sumptuous corn on the cob. Under a yellow tent along West Sunrise Highway. They open nightly except Sundays.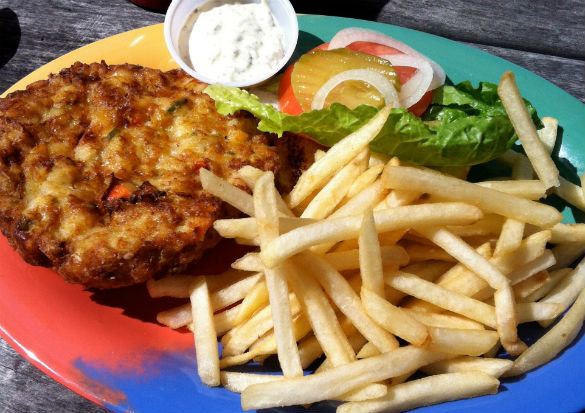 If you want to go around the island, renting a car is the best and cheapest way to reach the remote and pristine parts of the island. The island is easy to navigate.