One of the most exciting adventures for a traveler is trying the local food. Some of the best foodie cities are found in Asia. Often the tastiest foods are found on the streets. In our Best Street Food series, we will put together a list of some of the best street foods in Asia's top foodie cities.
One city that heads the list is Bangkok. The street food scene is really a part of the Thai culture. The local people enjoy having small meals throughout the day. There are plenty of food choices for the picking any time of the day, from fried noodles to creamy coconut to tropical desserts.
Guay Teow Rhua or Boat Noodles
Traditionally sold by vendors in boats in Thailand's many canals, now guay teow rhua, aka boat noodles, is a popular street food in Bangkok. These small bowls of noodles — usually served with your choice of pork or beef, bean sprouts, pork blood — are cheap. You can order several to try the different combinations. You can try this at Boat Noodle Alley, Victory Monument, Bangkok.
Moo Ping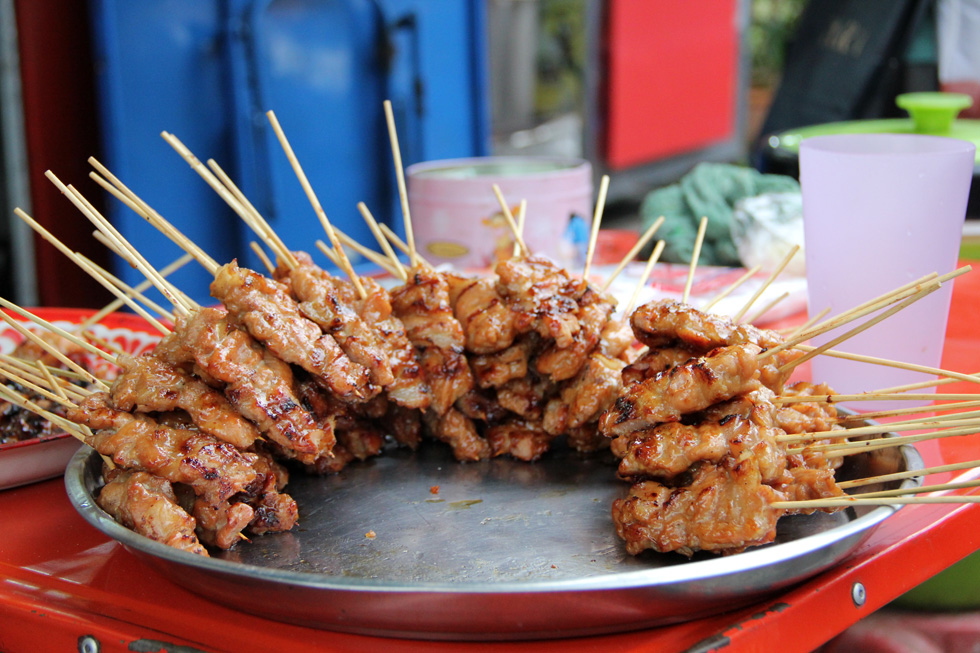 The pork is marinated in tangy fish sauce and cilantro and brushed with rich, creamy coconut milk while being grilled over hot coals. These grilled pork skewers are fragrant and inexpensive. Moo ping is often served with sticky rice and with a spicy chili dipping sauce called jaew.
Som Tam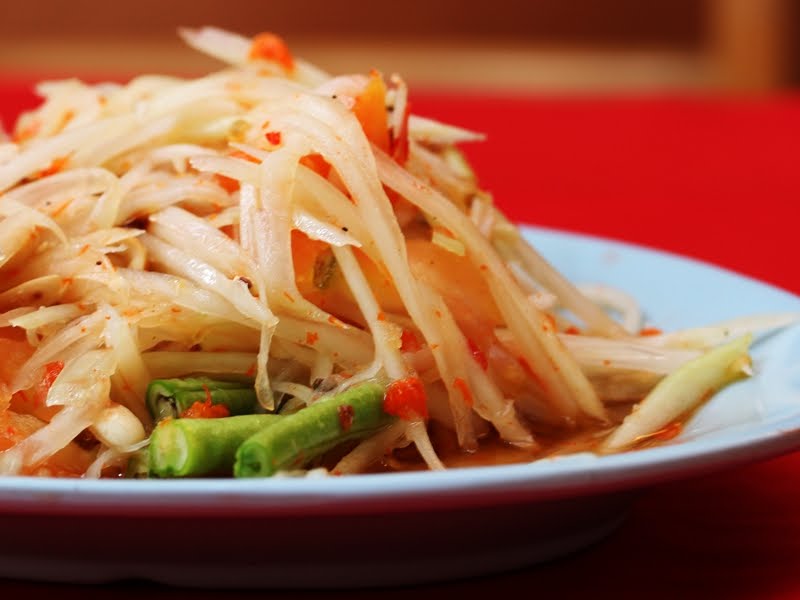 This refreshing salad made from unripe green papaya is mild and a sweeter variation with peanut compared to the Cambodia and Laos versions. The mixture of sour, sweet, salty and spicy gives this dish a delicious and addictive flavor.
Pad See Ew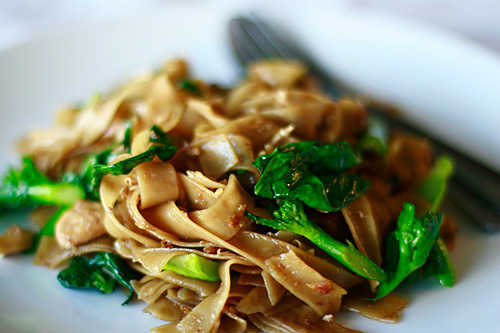 Considered comfort food by many Thais, pad see ew is made of fresh rice noodles, stir-fried with Chinese broccoli and dark soy sauce. The wide, flat noodles are usually mixed with chicken or pork and a fried egg and cooked on a sizzling hot wok.
Moo Dad Diew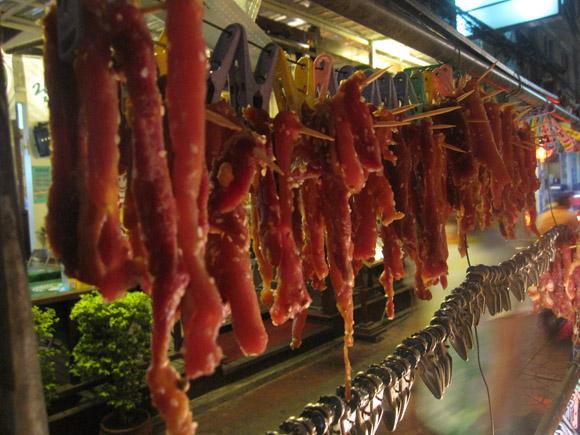 Moo dad diew is pork that has been "marinated in a dark soy sauce with crushed coriander root and fish sauce, then air-dried in the sun until it has a jerky-like texture." It is then deep fried and served with a dry-roasted ground chili sauce. This dish is best with a cold beer.
Gai Tod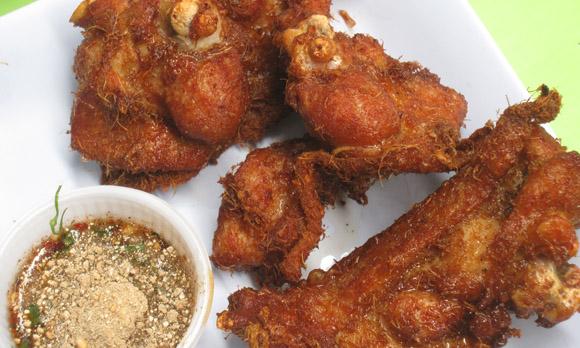 For those who love fried chicken, it doesn't take much to be convinced that Thai street fried chicken is the stuff of wonders. This deep fried chicken is served with a tangy hot sauce.
Khanom Krok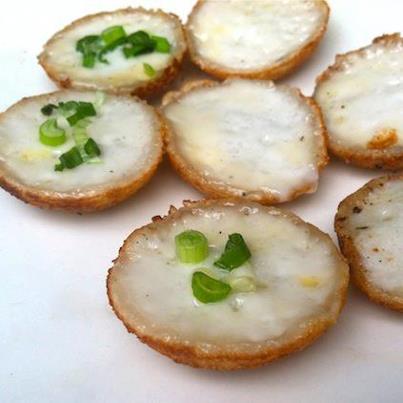 This Thai dessert is simple but delicious. Kanom krok is best described as "coconut pudding, made by cooking a mixture of flour batter and coconut cream over a charcoal fire." This dessert is often served with crispy fried shallots on top which contrasts nicely with the rich coconut flavor.
Khao Niew Ma Muang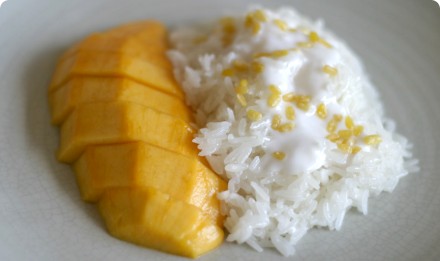 This dish of glutinous sticky rice paired with fresh sweet mango and drizzled with rich coconut cream is fabulous. Khao niew ma muang is sometimes topped with peanuts, toasted sesame seeds or fried salty mung beans.
Now, tell us your some of favorites.
[cnn]
photo credit: rasamalyasia.com, eatingthaifood.com, aroimakmak.com, memoirsofachocoholic.com, migrationology.com, realthairecipes.com