Nowadays, there are so many travel apps that could be useful during trips. We found five that would be great additions to any trip…best of all they're free!
TripIt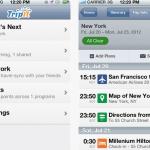 TripIt is an easy way to organize all of your information when preparing for vacation. Planning and managing the multiple aspects of a trip can be very difficult, but with TripIt, everything you need is in one place. With this app, organizing reservations, flights, housing, and other things becomes easy and efficient.
Hipmunk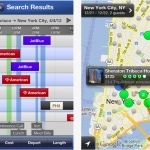 This free app not only organizes flights by price on a timeline, but it rates the level of "agony" each flight would cause you, such as layovers and time. Hipmunk makes planning flights and hotels simple by recommending the best options.
Wi-Fi Finder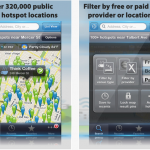 Everyone needs a little internet, even during vacations. With Wi-Fi Finder, it is easy to locate the nearest Wi-Fi hotspot, and directions to get there.
Picksie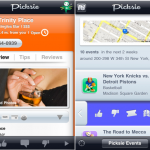 Picksie is a new app that will help you discover exciting destinations to explore while on vacation! Although Picksie is currently only available for New York and San Francisco, it is still a useful app for finding restaurants, events and places to visit. Picksie recommends places to you based on your specific profile, so it is constantly improving to pick the best places for you. Who new there were so many exciting things to do in New York!!!
Tourist Eye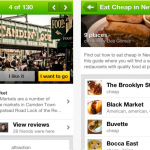 Avoid the hassle of multiple applications and planners with Tourist Eye. It's a way for the smart traveler to organize everything from planners to maps to city guides. Tourist Eye has all the information you need to help your vacation run smoothly. And the best part about this app is that there is no Internet connection or cell phone signal necessary.
[BI]
photo credit: halaltrip