There are so many sights to see in the bustling metropolis of Shanghai, from the Bund on Nanjing Road to Yuyuan Garden, that booking a hotel is just the beginning of your adventure. To make your Shanghai stay one you'll always remember, make sure you add one or more of the city's top tourist locations to your itinerary. It helps to keep a few Shanghai travel tips in mind during your trip, too.
Nanjing Road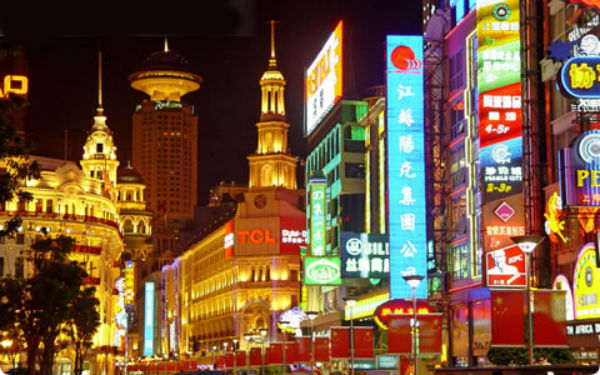 Shoppers take note: Nanjing Road is where you'll find the best local deals and widest variety of items to buy. The road is particularly famed for its fashion selections, from global upscale stores like Tiffany to locally owned boutiques. Between shopping, enjoy the fresh air and the live street musician performances. Hop on a sightseeing tram so you can sit back and relax, as you view the area.
However, if shopping isn't really your cup of tea, Nanjing Road also features many restaurants and cafes. If you're looking for a bite to eat—either to remind you of back home or you want to experience something purely local—the bustling Nanjing Road area has plenty to offer. There are over 600 businesses, stores and restaurants for you to choose from in the area.
The Bund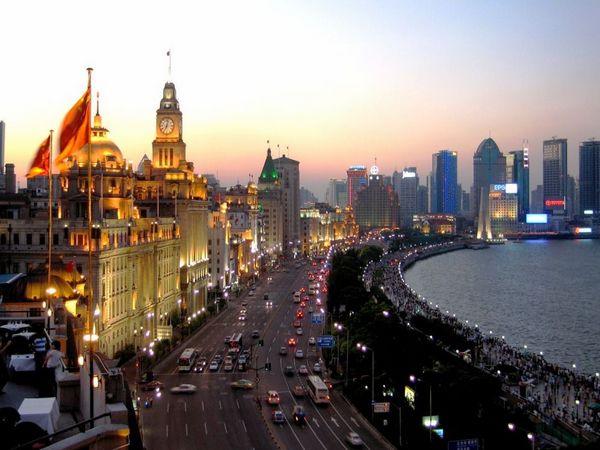 Don't leave Nanjing Road without stopping by the Bund at the eastern end. This picturesque waterfront along the Huangpu River showcases some of China's global history. Once a British settlement, the area retains many European influences through Gothic, Baroque, Classicist and Renaissance-style architecture. There are modern marvels, too, particularly in the Pudong area across the river.
If you can, stop by the Bund more than once so you can get a night view of the area, replete with lights. The Bund is also an ideal destination for art lovers. Towering sculptures, such as the Monument to People's Heroes, dot the landscape.
Yuyuan Garden
More than four centuries old, Yuyuan Garden in the Anren Jie area of Shanghai dates back to the Ming Dynasty. Although it's changed over the years—the latest version was completed in the 1950s—the Yuyuan Garden is a must-see for both history buffs and nature lovers.
A 14-metre rock wall, the Great Rockery, is one of the first sights you'll see upon arrival­—head to the top for an incredible view of the entire garden landscape. Among the natural attractions are streams, courtyards, flowers, shrubbery and ancient trees as tall as 21 metres. There are also shops and restaurants throughout. Don't leave the Garden without visiting the Exquisite Jade Rock. Over three metres tall and full of holes, smoke burning below the rock's holes and falling water from above make for a one-of-a-kind viewing.
Get Your Destination in Mandarin
One of the smartest things you can do each morning is to ask someone at your hotel's front desk to write down your destination in Mandarin. That way, if you take a taxi or get lost after taking public transportation, you can show the driver or someone nearby the paper with the native language on it to help you get moving in the right direction. Ask also for your hotel name to be written down, too.
Expect to Share Meals
It's common for tables to share meals in Shanghai restaurants, either with your own group or even with a few strangers. Though strange for Westerners, one benefit of this practice is it allows diners to sample a variety of dishes. Prepare to order one or two more meals than the number of people at your table and to serve yourself, as if at a family dinner. Tipping is not necessary in Shanghai.
Watch Taxi Fares
Taxi fares are not the same throughout the day. You'll find the best prices between five a.m. and 11 p.m. and expect to pay more if you're staying out late. Note that taxi drivers will pick the shortest route in distance, not time, so you may run into traffic. A shortest distance route will save you money, since you're charged by distance, but you can request a shorter-time, longer-distance route if desired.

Author Bio:
Qiu Coleman is a contributing writer and Shanghai transplant living in Australia. She's currently works for a travel agency as well as a travel publication.