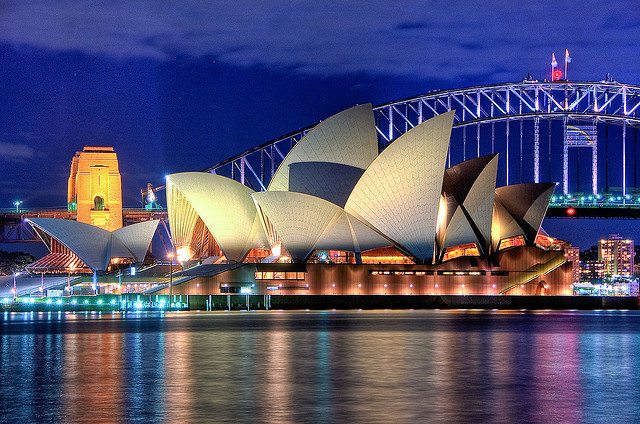 How generous is your country?
According to a recent report by Charities Aid Foundation, Australia and New Zealand top the list of the most generous nations with the United States coming in at number 5.
The findings are based on data from Gallup's WorldView World Survey, the first-of-its kind that rank 153 nations, or 95 percent of the world's population, on the willingness of their citizens to donate time and money to charity.
Some of the world's most populous countries were near the bottom of the list – "including India in 134th place, Russia in 138th and China in 147th. Only 4 percent of Chinese people donate their time to charity, and only 6 percent of Russians donate money."
Interestingly, some economically poor countries were ranked high in generosity such as Sri Lanka at #9 and Laos at #11. This shows that you don't have to be wealthy to be generous. In fact, it's quite commendable that they can give out of their poverty or adversity. Probably a lesson for those of us who are citizens of wealthier nations who think we don't have enough to give but probably are more than able to.
Of those surveyed, 20 percent volunteered time, 30 percent donated money, and 45 percent helped a stranger. In the U.S., 60 percent donating money, 39 percent volunteering time and 65 percent helping a stranger.
The ranking was based on three categories – the percentage of people who donated money, donated time and helped a stranger in the month prior to being surveyed.
1. Australia
Australia, known for its rugged outback and the Great Barrier Reef, also boasts the most generous people in the world. Sixty-four percent of Aussies have helped a stranger in the last month.
2. New Zealand
Australia's neighbor, New Zealand, takes the second spot on the list. An astounding 68 percent of New Zealanders give to charity.
3. Ireland
Ireland has 24,000 volunteer organizations. According to the World Giving Index, 35 percent of the Irish population have volunteered their time to support these local organizations in the last month alone.
4. Canada
About 64 percent of Canadians made a charitable donation in the last month.
5. Switzerland
One of the most socially progressive countries in the world, Switzerland prides itself on its charitable contributions and over two-thirds of households give regularly — four times that of the French or Germans.
6. United States
About half of all Americans give money to charities and 39 percent of people have volunteered for an organization in the last month. About 76 percent of the volunteers are over 50.
7. Netherlands
The Netherlands ranks number one in giving money to charities, by 77 percent of its citizens.
8. United Kingdom
While a top giver when it comes to donating money to charity, only 28 percent of the United Kingdom's population has volunteered for an organization in the last month, far less than than people in several of its former colonies.
9. Sri Lanka
Though the island nation of Sri Lanka has been devastated by the 2004 Asian Tsunami and subsequent civil war, half of its citizens donate money or volunteer regularly. That's a hefty commitment from a country with an average per capita income of $4,500 and almost a third of residents are below the poverty line.
10. Austria
Almost 70 percent of Austrians give part of their paycheck to charity.

via huffington post
photo credits: Linh_rOm