While England may be renowned for its cosmopolitan capital, getting away from the bright lights of London can give you a completely different perspective on this beautiful country. Among chocolate-box pretty villages and rolling fields, you'll find local traditions still very much alive. Visiting one of the county shows which take place across the country is a wonderful way to find out more about the rural way of life, along with sampling delicious local produce from nearby farmers and watching some dare-devil stunts in the main arenas. Here are just a few of the best shows which take place every year:
Northumberland County Show
The Northumberland County Show has grown so much in recent years that it has changed home from its usual ground in Corbridge, near Hexham, to the grounds of Lord Allendale's estate in Bywell – just to make sure all the stalls and attractions had enough space.
You'll find lots of privately-rented holiday cottages in Northumberland, so you could decide to combine a trip to the spectacular coastline with the show, stay in the heart of the countryside, or even enjoy both city and country with a stay in Newcastle, which is just down the A69.
The show itself is an extravaganza of the wonderous and the wacky. Also taking place at the end of May, it marks the start of the show season in the rest of Northumberland. Matt Coulter, dubbed the Kangaroo Kid, is a world class stuntman, who performs most of his tricks on a quad bike and can be found on the programme in the biggest arena. You'll also find a host of animal classes, including showjumping and pony club competitions along with cattle, sheep and even llamas. There are also dog demonstrations, a tug o' war and more than 300 trade stands selling everything from cakes to combine harvesters, should you be in the market for a huge piece of farm equipment.
For more details: http://www.northcountyshow.co.uk
Dorset County Show
For those of you visiting in the autumn, Dorset's show is at the beginning of September, rounding off the season. It features performances from the likes of the stunt riders The Devil's Horsemen along with live cookery demonstrations, sheep shearing, dog agility trials and all sorts of livestock classes, including cattle, sheep and goat showing.
Dorset is renowned for its fresh produce and you'll be able to enjoy local hog roasts and speciality burgers from the three food courts. For dessert, you could tuck into a bag of just-made donuts or try an ice cream made with the milk of British dairy herds.
Staying at Warmwell, which is just 15 minutes away from the showground, could be a good option, or you could choose nearby Dorchester, which has a great range of guest houses and cute B&Bs.
For more details: http://www.dorsetcountyshow.co.uk
Devon County Show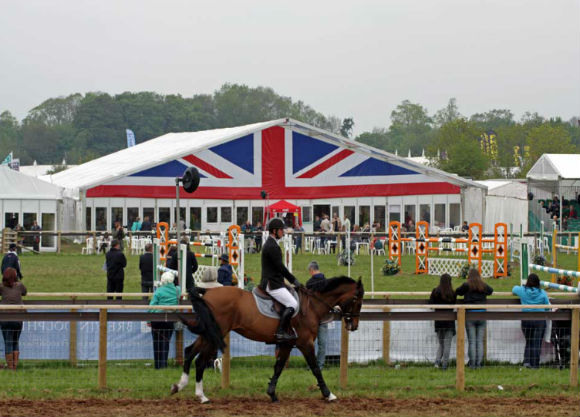 Taking place at the end of May, this is one of the highlights of the agricultural social calendar. It has all the buzz of a festival with lots of companies and individuals there showcasing the very best of local life.
You could choose to stay in a caravan at Parkdean's Ruda Park, which sits practically on the sands at Croyde Bay. Then, you drive along to scenic A361 which sweeps across Exmoor's southern fringes. You can park up in a lay-by above Tiverton, where you might even be lucky enough to spot the occasional Buzzard hanging in the wind. Winding your way back down, you pass Cullompton, affectionately known by locals as Cully, from which you can be sure there will be lots of others heading on to the county show itself as Cully is renowned for its own farmers' market.
Once you reach the showground, at Clyst St Mary, just outside Exeter, you'll want to give yourself a few hours to watch the events, meander around the stalls and sample some of the goodies on offer. You'll find farmers showing off their prized animals, traditional crafts like wood carving being demonstrated, and food producers from across Devon will have travelled to sell their wares. You could always stock up for a picnic, take advantage of the late sunset and stop off somewhere pretty on the way back to your holiday home.
For more details: http://www.devoncountyshow.co.uk
Even if you aren't in the UK for one of the bigger shows, there are lots of smaller agricultural fairs which take place throughout the summer season. The UK County Shows website has a fairly extensive list of all the events in the agricultural calendar, allowing you to experience fairs, festivals and shows which have been taking place for hundreds of years.

image source: geograph.org, dorsetcountyshow, danco